Family's role and their Challenging Commitment to English Language Learning: A systematic Review
Keywords:
Family, English language, pedagogy, learning, parental styles, engagement
Abstract
Background: The English language occupies a prominent role in today's globalized world. The importance of this language is on the increase to the extent that this has become a major concern for governments, curriculum designers, educators, and parents. There are several factors, which contribute to achieving the successful learning of the English language. One of these factors is the role of the family and their involvement in the language development of their children.
Purpose and Method: The present systematic review is framed in a descriptive qualitative approach since its main objective is to analyze articles that contain information regarding family's role and their challenging pedagogical commitment with their children to the learning of the English language. For this purpose, 16 empirical studies retrieved from SCOPUS and the Web of Science database published between 2016 and 2021 in different EFL contexts were analyzed. The present work followed the Preferred Reporting Items for Systematic Review and Meta-analyses (PRISMA) guidelines and was analyzed thematically. Four themes were identified from the empirical studies and were discussed further.
Results: The results clearly suggest that the higher commitment of parents is directly proportional to the success rate in the learning of the English language. It also revealed the need for integrating the Family in the English language learning process and be considered while formulating any language/educational policy as well as curriculum development involving English as a foreign language (EFL) learning context in the future. Finally, the study provides information on limitations and implications followed by a conclusion.
Downloads
Download data is not yet available.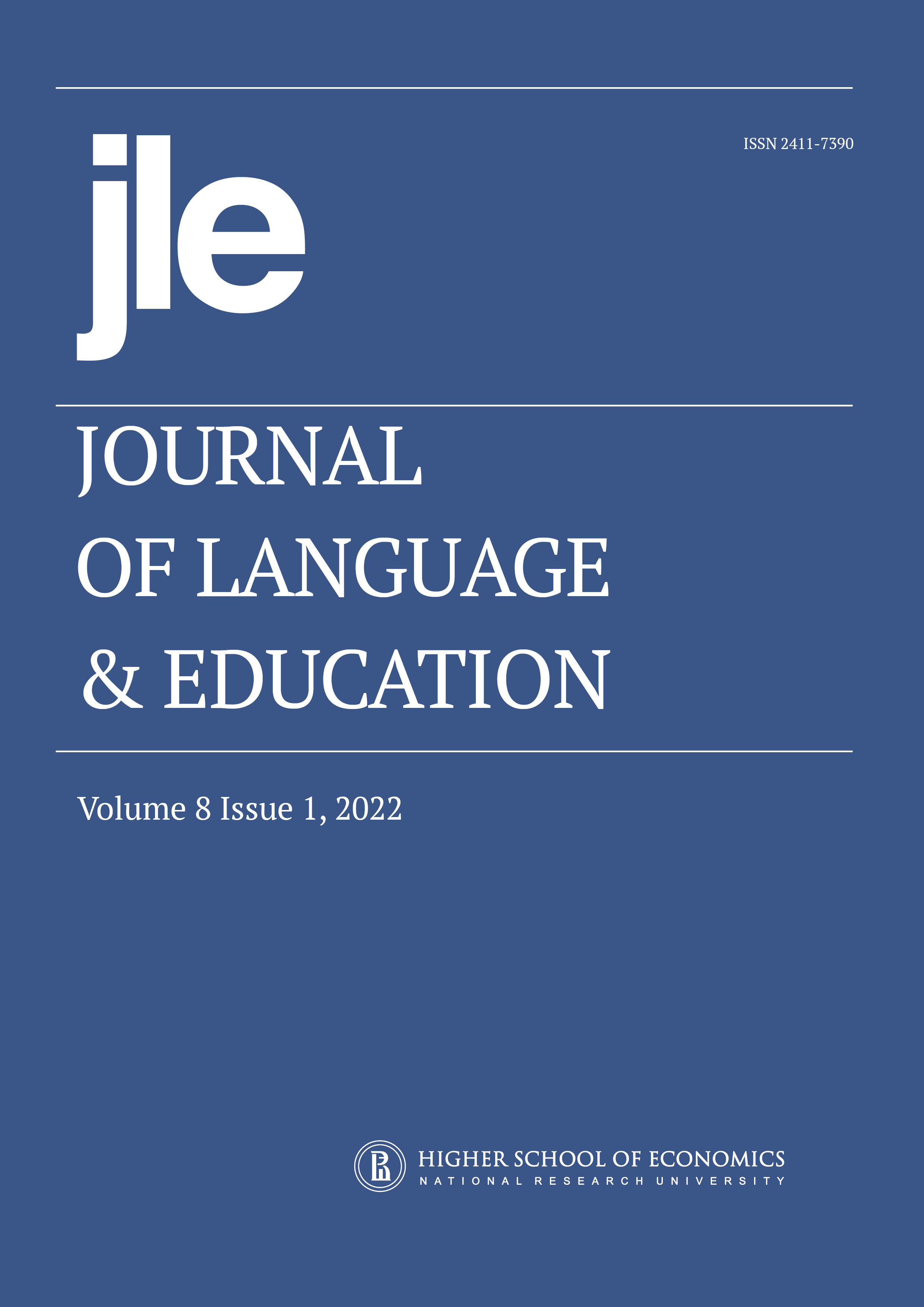 How to Cite
PhilominrajA., RanjanR., SaavedraR. A., & Cerón UrzúaC. A. (2022). Family's role and their Challenging Commitment to English Language Learning: A systematic Review. Journal of Language and Education, 8(1), 216-230. https://doi.org/10.17323/jle.2022.12680
Copyright (c) 2022 National Research University Higher School of Economics
This work is licensed under a Creative Commons Attribution 4.0 International License.
Authors who publish with this journal agree to the Copyright Notice.