The Language of Russian Fake Stories: A Corpus-Based Study of the Topical Change in the Viral Disinformation
Keywords:
disinformation, Covid-19, fake story, infodemic, viral text, specialized corpus, word frequency, topic change
Abstract
The spread of disinformation during the COVID-19 pandemic is largely associated with social media and online messengers. Viral disinformation disseminated in 2020–2021 was related to a wide range of topics that caused panic among people. Many false narratives emerged and attracted public interest over time, which mainly reflected the general public's utmost belief in these topics. Text mining can be used to analyze the frequencies of keywords and topic-related vocabulary in order to track the changing focus of the public concerning online disinformation. In this paper, we present the results of a corpus-based study of Russian viral fake stories circulating during the first year of the COVID-19 pandemic. We propose a method for analyzing the central topics and dynamics of topical change in the context of the Russian COVID-19-fake story. In order to accomplish this objective, we make use of a set of tools to extract keywords, count their frequencies and analyze corresponding contexts. We apply these tools to the compiled specialized diachronic corpus of Russian viral false COVID-19-related stories. The obtained data is evaluated to determine the dynamic of topical shifts by tracking the changes in keyword frequencies as well as the use of other high-frequency corpus words. The findings of the work concerning topical fluctuations in the Russian viral COVID-19 disinformation agenda as well as given explanations for the identified drifts in public interest in the topics during the first year of the pandemic can contribute to developing effective strategies for combating the spread of fakes in the future.
Downloads
Download data is not yet available.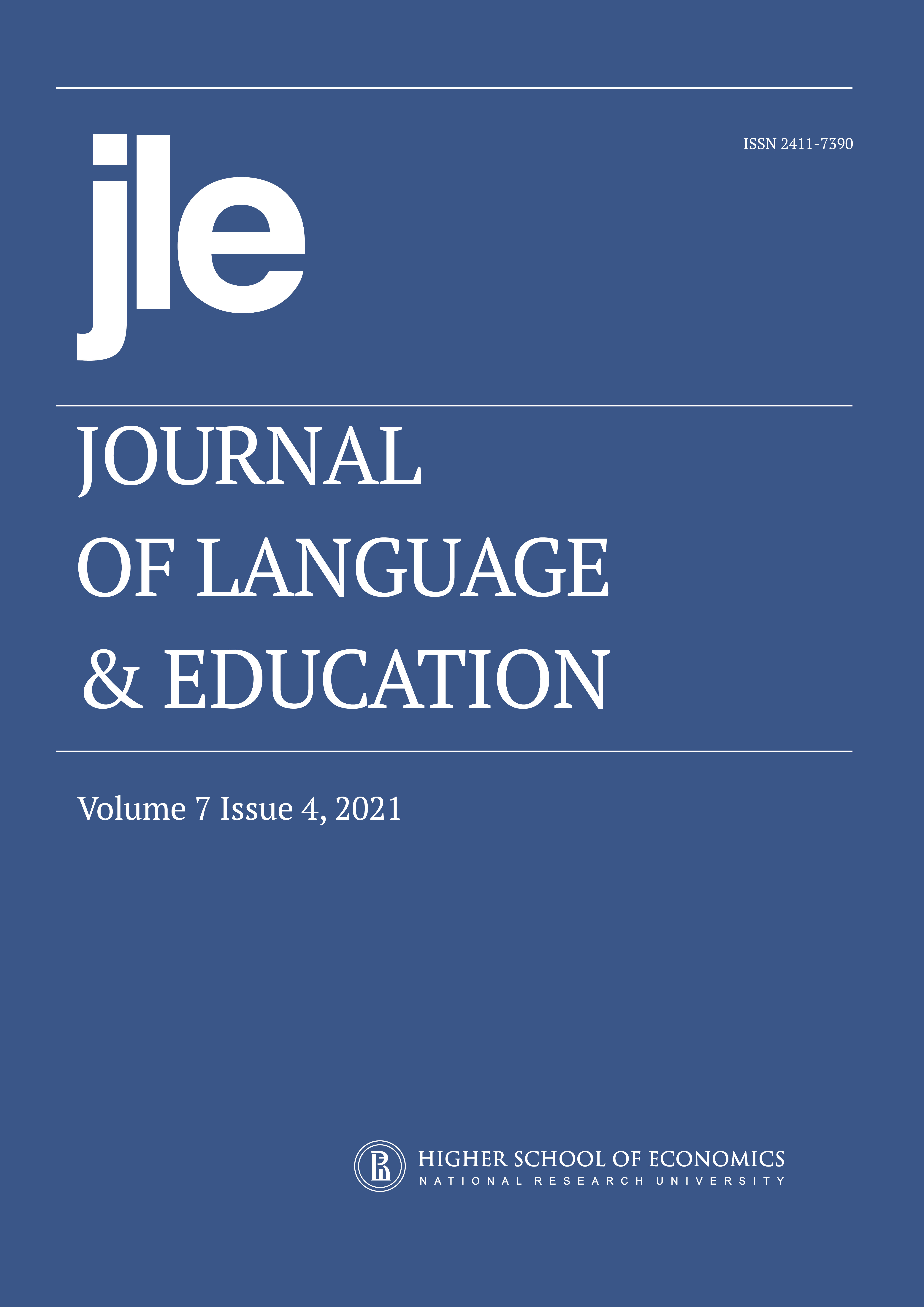 How to Cite
Monogarova, A., Shiryaeva, T., & Arupova, N. (2021). The Language of Russian Fake Stories: A Corpus-Based Study of the Topical Change in the Viral Disinformation. Journal of Language and Education, 7(4), 83-106. https://doi.org/10.17323/jle.2021.13371
Section
Research Articles
Copyright (c) 2021 National Research University Higher School of Economics
This work is licensed under a Creative Commons Attribution 4.0 International License.
Authors who publish with this journal agree to the Copyright Notice.