Does Journal Indexation Matter? A Genre-Approach Move Analysis of Nursing English Research Article Abstracts
Keywords:
journal indexation, move analysis, nursing, rhetorical structure, research article abstract, Scopus-index nursing journals
Abstract
Background. A plethora of previous studies have discussed the importance of a genre-approach move analysis because the analysis results can provide a picture of the typical conventions of research article writing across disciplines.
Purpose. Nursing as a professional discipline, however, has received scant attention, particularly in the abstract section in the journals with different indexation. To fill such an empirical void, this qualitative study probes the notion of whether journal indexation matters in manifesting the rhetorical moves in the nursing abstracts.
Methods. Fifty abstracts from a Scopus-indexed Q1 journal and another 50 from three Sinta-indexed journals in Indonesia were analyzed manually. This study employed a descriptive comparative approach to analyze and present the data.
Findings. The findings demonstrated conformity manifestations of method and results moves along with their linguistic realizations by using simple past tense in active or passive forms. The article abstracts from the Scopus-indexed nursing journal emphasized the novelty of the research more than their counterparts from the identification of gap of previous research and highlighting the significance of the study.
Implications. This study suggests writers consider the contributing role of journal indexation type in projecting a higher standard of abstract writing in preparing their abstracts to increase the acceptance rate during an initial screening stage.
Downloads
Download data is not yet available.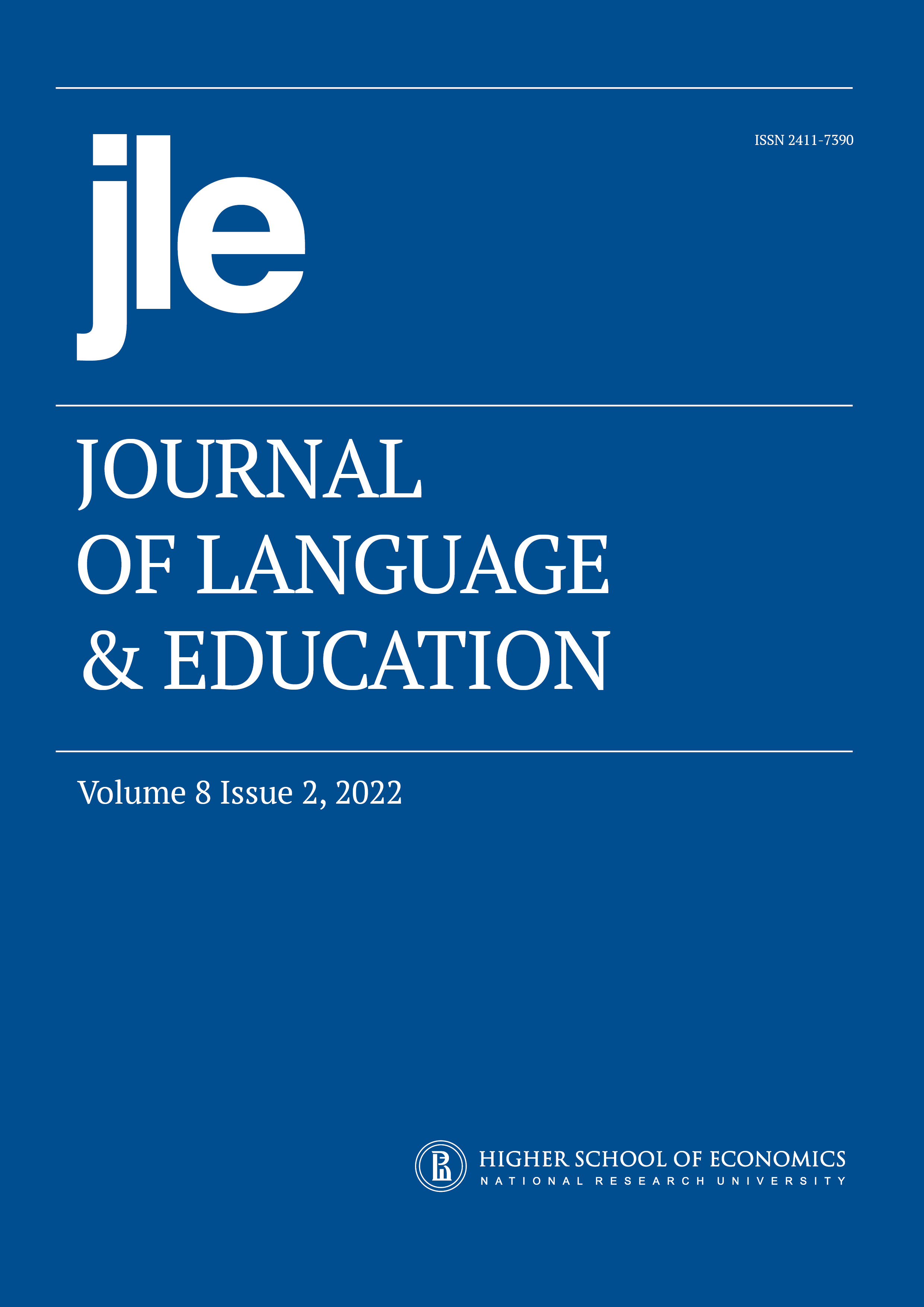 How to Cite
LubisA. H., KurniawanE., & GunawanW. (2022). Does Journal Indexation Matter? A Genre-Approach Move Analysis of Nursing English Research Article Abstracts. Journal of Language and Education, 8(2), 92-105. https://doi.org/10.17323/jle.2022.13471
Copyright (c) 2022 National Research University Higher School of Economics
This work is licensed under a Creative Commons Attribution 4.0 International License.
Authors who publish with this journal agree to the Copyright Notice.