Investigating the Gap between L2 Grammar Textbooks and Authentic Speech: Corpus-Based Comparisons of Reported Speech
Kevin Cancellaro

New Economic School
Keywords:
Corpus Linguistics, second language acquisition, indirect reported speech, direct reported speech, alternative forms of reported speech, backshifing, corpus-based analysis
Abstract
Corpus Linguistics (CL) has made significant inroads into the field of second language acquisition (SLA) and pedagogy. As more corpora have become available, researchers and teachers alike have begun to realize the importance of empirically testing ideas that have long been taken for granted and accepted as fact. This is especially true for grammar textbooks written for second language (L2) learners. Do the textbooks that are being used reflect real world grammatical usage? The current study is the first of two in which three corpora were used to examine real world usage of reported speech (RS) as compared to typical presentations of RS in popular L2 grammar U.S. textbooks as they existed in and up to the year 2007. Results show that indirect reported speech (IRS), direct reported speech (DRS) and alternative forms of RS constructions in combination are not only frequent in spoken English but also dependent on register and context. Further, simplifying RS explanations in terms of backshifing with the use of a past tense main reporting verb may be providing inaccurate information to L2 learners of American English. Results generally support, with some exceptions, the findings in previous studies which employed corpus-based analysis to study the relevance of EFL/ESL textbooks (Al-Wossabi, 2014; Barbieri & Eckhardt, 2007; Khojasteh &Shakrpour, 2014; Šegedin, 2008). A forthcoming study will examine new corpora and revised textbooks to measure the degree of change that has occurred since 2007, thereby seeking to replicate the results of a more general review on the same topic done by Khojasteh and Shakrpour (2014).  
This article is published under the Creative Commons Attribution 4.0 International License
.
Downloads
Download data is not yet available.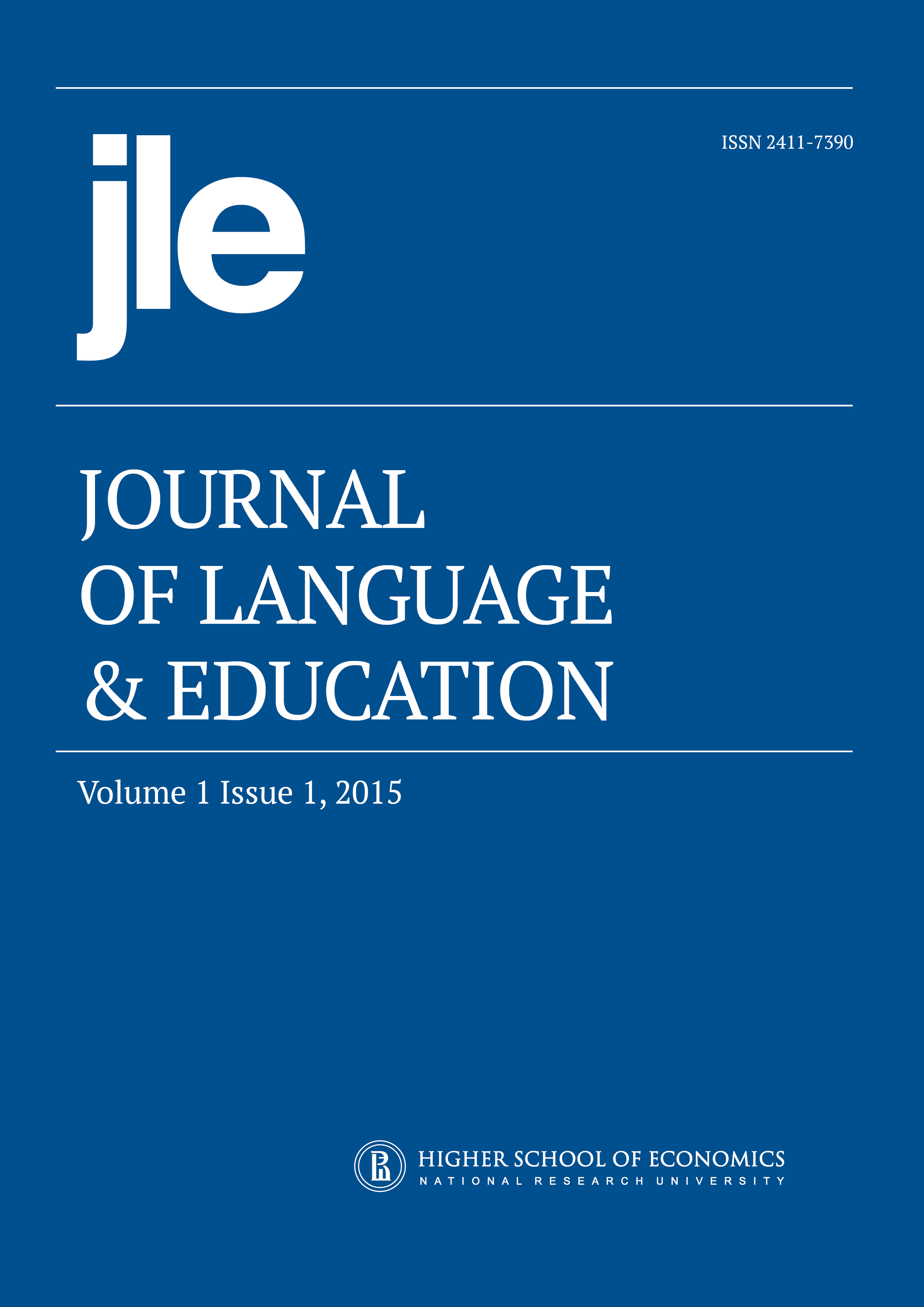 How to Cite
Cancellaro, K. (2015). Investigating the Gap between L2 Grammar Textbooks and Authentic Speech: Corpus-Based Comparisons of Reported Speech. Journal of Language and Education, 1(1), 6-11. https://doi.org/10.17323/2411-7390-2015-1-1-6-11