Russian Students' Associative View of Germans
Vasiliy Glushak

MGIMO University
Keywords:
psycholinguistics, semantic form, stereotype, lingua-cultural community, naive linguistic picture, Russian
Abstract
The article investigates semantic forms of the association field 'German' in the linguistic consciousness of Russian students. It systematises Russian stereotypical ideas of Germans through a word association experiment. Five thematic areas of the semantic form 'German' are described. Both direct (from stimulus to response) and inverse (from response to stimulus) test items probing the associative field 'German' were analysed. The results indicate how stable stereotypical ideas of Germans are in the consciousness of today's Russian students.  
This article is published under the Creative Commons Attribution 4.0 International License
.
Downloads
Download data is not yet available.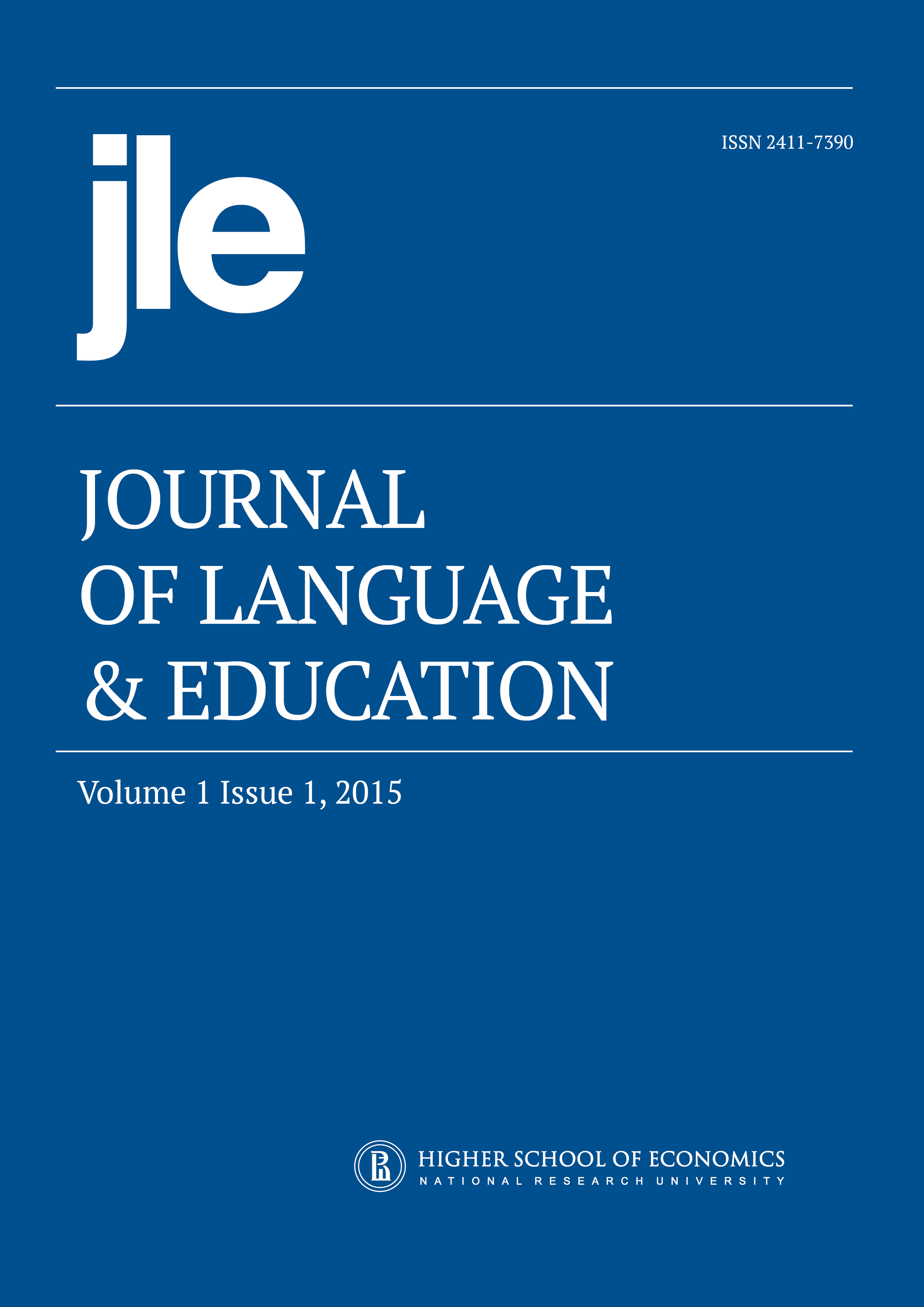 How to Cite
Glushak, V. (2015). Russian Students' Associative View of Germans. Journal of Language and Education, 1(1), 51-58. https://doi.org/10.17323/2411-7390-2015-1-1-51-58