Novice Russian Research Writing: Prepositions and Prepositional Phrases
Keywords:
research writing, expert writers, student writers, prepositional phrases, Gramulator, Auto-Peer
Abstract
Background: The research writing of novice Russian authors tend to be markedly different from that of expert academic writers from other countries. More specifically, Russian student writing has been characterized as wordy, difficult to comprehend, syntactically complex, and excessive in terms of nominalisation. One of the main manifestations of these characteristics is the deployment of a large number of prepositions and prepositional phrases.
Purpose: The purpose of this paper is to investigate the causes of this excessive use of prepositions in Russian student writing and to provide suggestions for improvement.
Methods: The quantitative analysis evaluates two self-compiled corpora using the computational linguistics tool Gramulator. The first corpus consists of published research papers written by international scholars of radio engineering. The second corpus comprises first drafts of research papers written by Russian graduate and postgraduate students majoring in radio engineering. The final qualitative analysis focuses largely on the student corpus.
Results: The seven most common writing features identified were as follows: excessive of-phrases, nouns/verbal nouns instead of gerunds, nouns instead of infinitives of purpose, nominalized structures instead of relative clauses, 'strong noun + weak verb' structures instead of 'strong' verbs, grammatical errors, and repetitions. Each of these features is discussed and followed by suggestions that may help both reduce the excessive number of prepositions and prepositional phrases and improve other important features of the text.
Implications: The results of this study are of interest to academic writing instructors as well as the developers of teaching materials and automated evaluation tools.
Downloads
Download data is not yet available.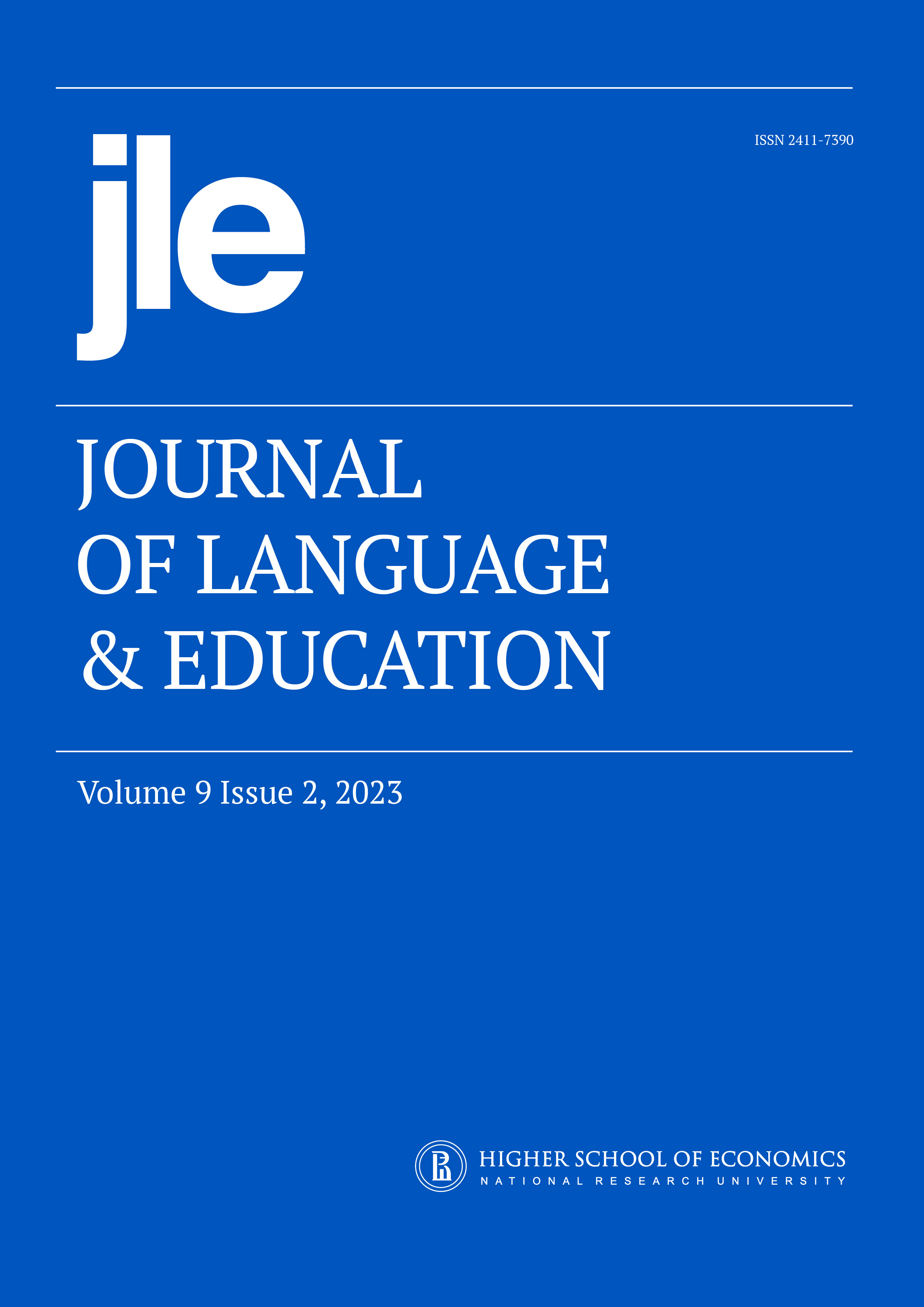 How to Cite
ShpitE. I., & McCarthyP. M. (2023). Novice Russian Research Writing: Prepositions and Prepositional Phrases. Journal of Language and Education, 9(2), 146-159. https://doi.org/10.17323/jle.2023.15897
Copyright (c) 2023 National Research University Higher School of Economics
This work is licensed under a Creative Commons Attribution 4.0 International License.
Authors who publish with this journal agree to the Copyright Notice.