Writing Feedback from a Research Perspective
Keywords:
feedback, evaluation, writing, automated feedback, automated evaluation, peer review, teacher feedback, faculty feedback, feedback on feedback, feedback tolerance
Abstract
Introduction. Being an essential part of teaching and learning, feedback in close connection with evaluation is the focus of many researchers. Their interest lies mainly in automated systems, learners' and teachers' perceptions of writing feedback and feedback on feedback, new forms of feedback and their efficacy for motivation and writing performance. The review aims to identify the prevailing directions of research in the field.
Methods. The review is based on 194 documents extracted from the Scopus database. The ultimate results of the search for "writing feedback" were limited to a field filter (social sciences, arts & humanities), a language filter (English), a document type (article, review, book chapter, conference paper) as well to manual screening in accordance with the inclusion criteria and relevance to the theme.
Results and Discussion. Seven directions of research were identified: automated and non-automated evaluation; feedback on writing: general issues; automated feedback; peer review and teacher feedback on writing; perceptions and emotions relating to writing feedback; feedback on scholarly writing; evaluation and improvement in Chinese calligraphy. The reviewed documents proved the prominence of the topic and greater interest in new computer-mediated forms of feedback on writing.
Conclusion. The results of the review may serve as a guidance for researchers at large and potential JLE authors focused on teaching and learning writing. The limitations of the review are linked to the scope and methods applied.
Downloads
Download data is not yet available.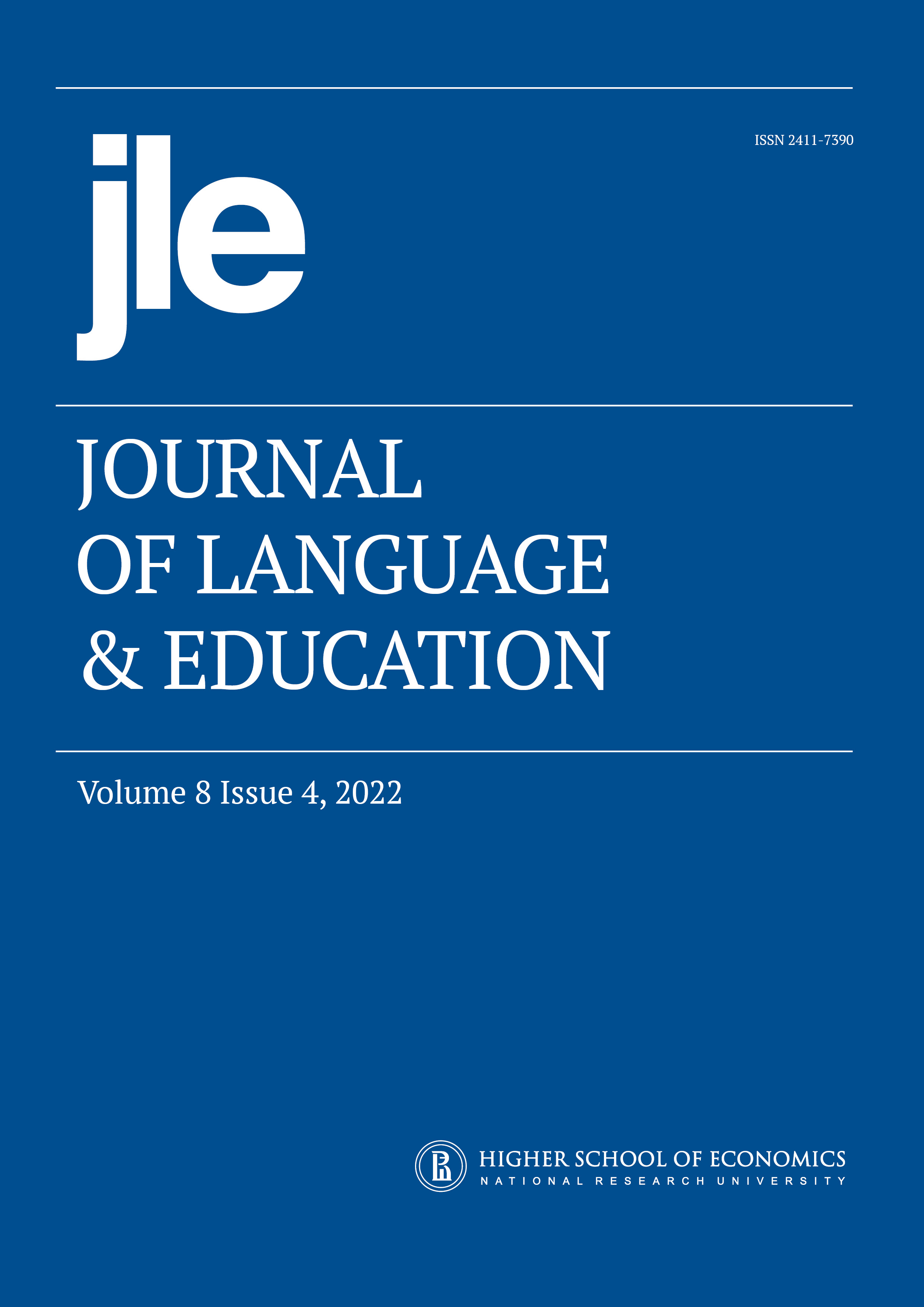 How to Cite
RaitskayaL., & TikhonovaE. (2022). Writing Feedback from a Research Perspective. Journal of Language and Education, 8(4), 14-21. https://doi.org/10.17323/jle.2022.16377
Copyright (c) 2022 National Research University Higher School of Economics
This work is licensed under a Creative Commons Attribution 4.0 International License.
Authors who publish with this journal agree to the Copyright Notice.