The Role of Music and M-Learning in English: Vocabulary Gain Among Tertiary Students
Regina Dorairaju

Taylor's University

Manimekalai Jambulingam

Taylor's University
Keywords:
music, vocabulary knowledge, m-learning
Abstract
Undoubtedly, mobile technology has started to be visible in the field of education, as can be seen by the increasing number of publications that have appeared in recent years. This can also be proven with the existence of the new term in education – M-learning. Several types of mobile devices are accessible, such as wireless laptops, portable MP3 players, personal digital assistants (PDAs), and electronic dictionaries, although smart phones and iPads are the devices that have started to attract particular attention from educators. It is also noticeable that listening to music is one of the most important features in the aforementioned mobile devices. Against this backdrop, this study explores the benefits of integrating music and mobile devices in English vocabulary learning among tertiary students in a private university in Malaysia. As this study uses quantitative approach, a pre-test and a post-test were used to obtain data to analyse whether there was a gain in students' vocabulary knowledge after vocabulary lessons using English songs and mobile devices were conducted. In addition, a survey was used to show if students had a positive outlook in learning vocabulary through music and mobile devices. The findings of this study indicated that there was an increase in the students' vocabulary knowledge and students were enthusiastic to learn vocabulary. Integration of music and mobile devices provide more opportunities to enhance English vocabulary learning and act as a suitable tool for learning anytime and anywhere. Therefore, educators should find innovative ways to use mobile devices to teach the future students.
Downloads
Download data is not yet available.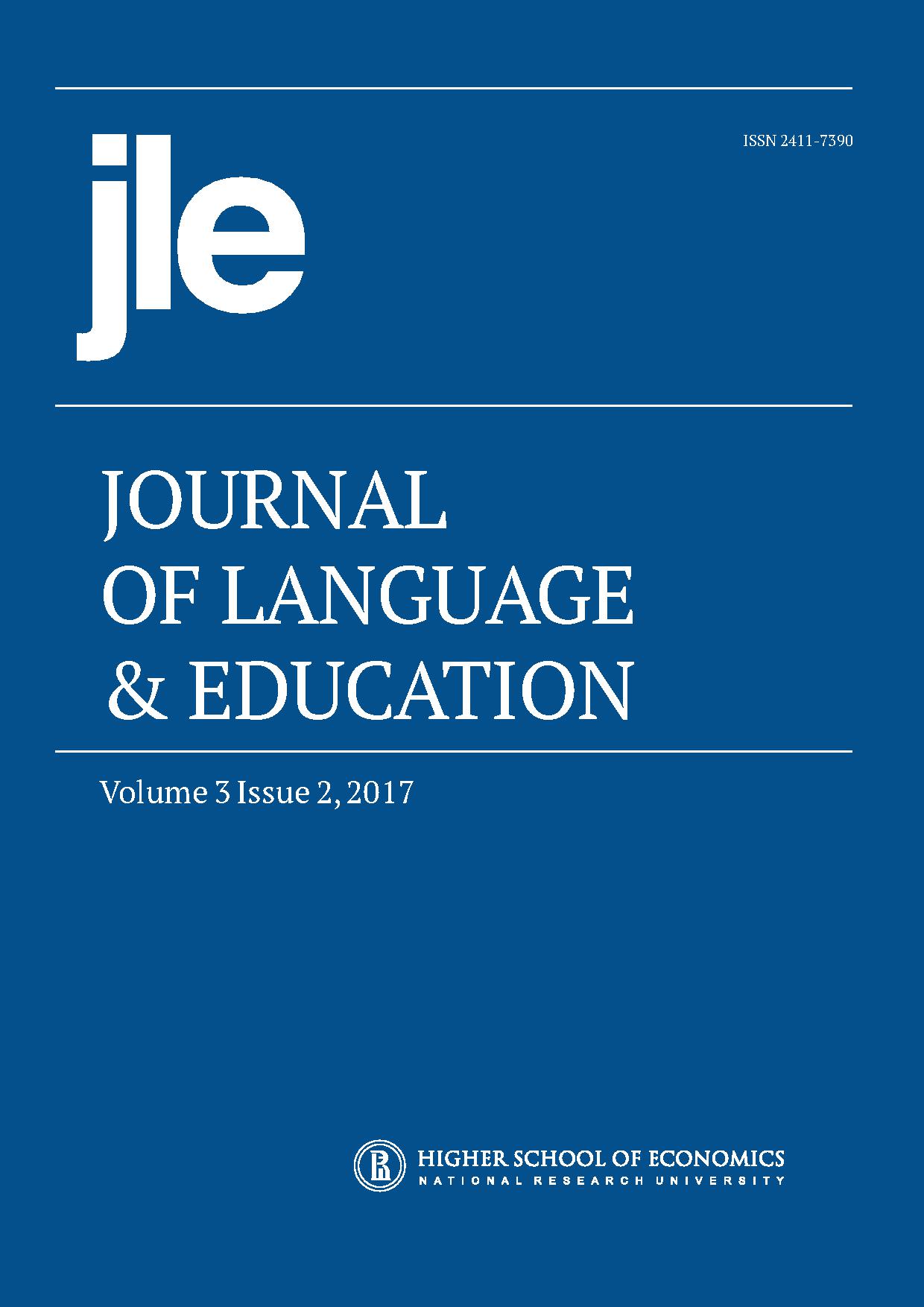 How to Cite
DorairajuR., & JambulingamM. (2017). The Role of Music and M-Learning in English: Vocabulary Gain Among Tertiary Students. Journal of Language and Education, 3(2), 39-44. https://doi.org/10.17323/2411-7390-2017-3-2-39-44