Enquiry-Based Approach in Mobile-Supported Classroom to Develop Language Skills
Svetlana Titova

Moscow State University

Olga Samoylenko

Far Eastern Federal University
Keywords:
MALL, mobile apps, formative assessment, enquiry-based learning, immediate feedback
Abstract
This article investigates the pedagogical impact of both the mobile-testing system PeLe and an enquiry-based approach to language skills development in the context of mobile-assisted language learning. The study aims to work out a methodological framework for PeLe implementation into a language classroom through immediate feedback and formative assessment. The framework was developed and pilot tested in a joint research project, MobiLL, by EFL teachers at Lomonosov Moscow State University (Russia) and University College HiST (Norway). The analysis based on quantitative research data demonstrated that PeLe-supported language classes resulted in language skill gains. The qualitative data analysis highlighted the positive effect of mobile formative assessment and of post-test activities on learner motivation and collaboration skills. This study suggests that the use of technology was effective in engaging students in enquiry-based tasks to cultivate collaboration.
Downloads
Download data is not yet available.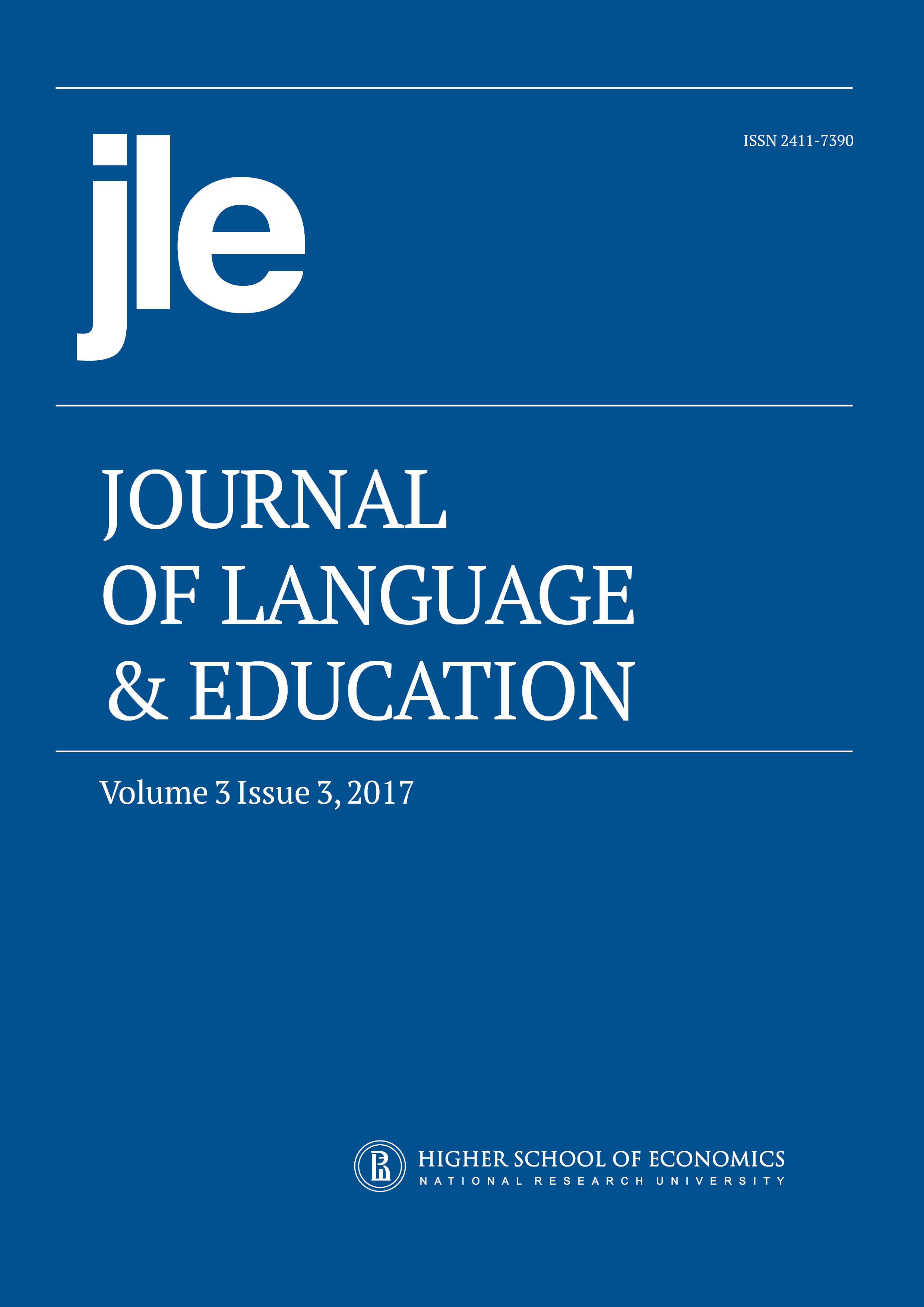 How to Cite
Titova, S., & Samoylenko, O. (2017). Enquiry-Based Approach in Mobile-Supported Classroom to Develop Language Skills. Journal of Language and Education, 3(3), 39-49. https://doi.org/10.17323/2411-7390-2017-3-3-39-49
Copyright (c) 2017 Higher School of Economics National Research University
This work is licensed under a Creative Commons Attribution 4.0 International License.
Authors who publish with this journal agree to the Copyright Notice.