Decoding Encoded Yorùbá Nomenclature: An Exercise of Linguistic Competence and Performance
Keywords:
arbitrariness, competence, ellipsis, language dynamism, performance
Abstract
The proficiency of Yorùbá users has influenced the formation of towns' names, which this study investigated, revealing their haphazard formation processes. Ten towns of Yorùbá-land in Nigeria functioned as exploratory samples. Ellipsis, serving as the analytical instrument, elucidated the effectiveness of competence and performance, being operational in the clipping of statements to nominal lexemes. The study exhibited flexibility in the development of Yorùbá names, influenced by users' needs. The historical facts of business, religion, hunting, war, and conquest supported the formations, without seemingly consistent linguistic principles. The study further revealed the deletion of linguistic components (Ilè̩ tó ń fè̩ = Ilé-Ifè̩ – a piece of land that expands), twists in pronunciations with a meaningless derivative (Ọjà kò tà – business is not picking up = Ọjó̩ta), manipulation of English words to Yorùbá (Bad agric = bà dá gìrì [Badagry]), and the production of novel lexemes-cum-meanings (Amúkokò – a person who catches a leopard = Amùkòkò – someone who smokes his pipe). Although, individuals might attempt to regulate ways that people employ language to formulate words, the study suggested that language communicators should be allowed to deploy language as pleased. As language analyses seem descriptive, utilizing language as one wishes, might yield novel items which can enhance unique language development.
Downloads
Download data is not yet available.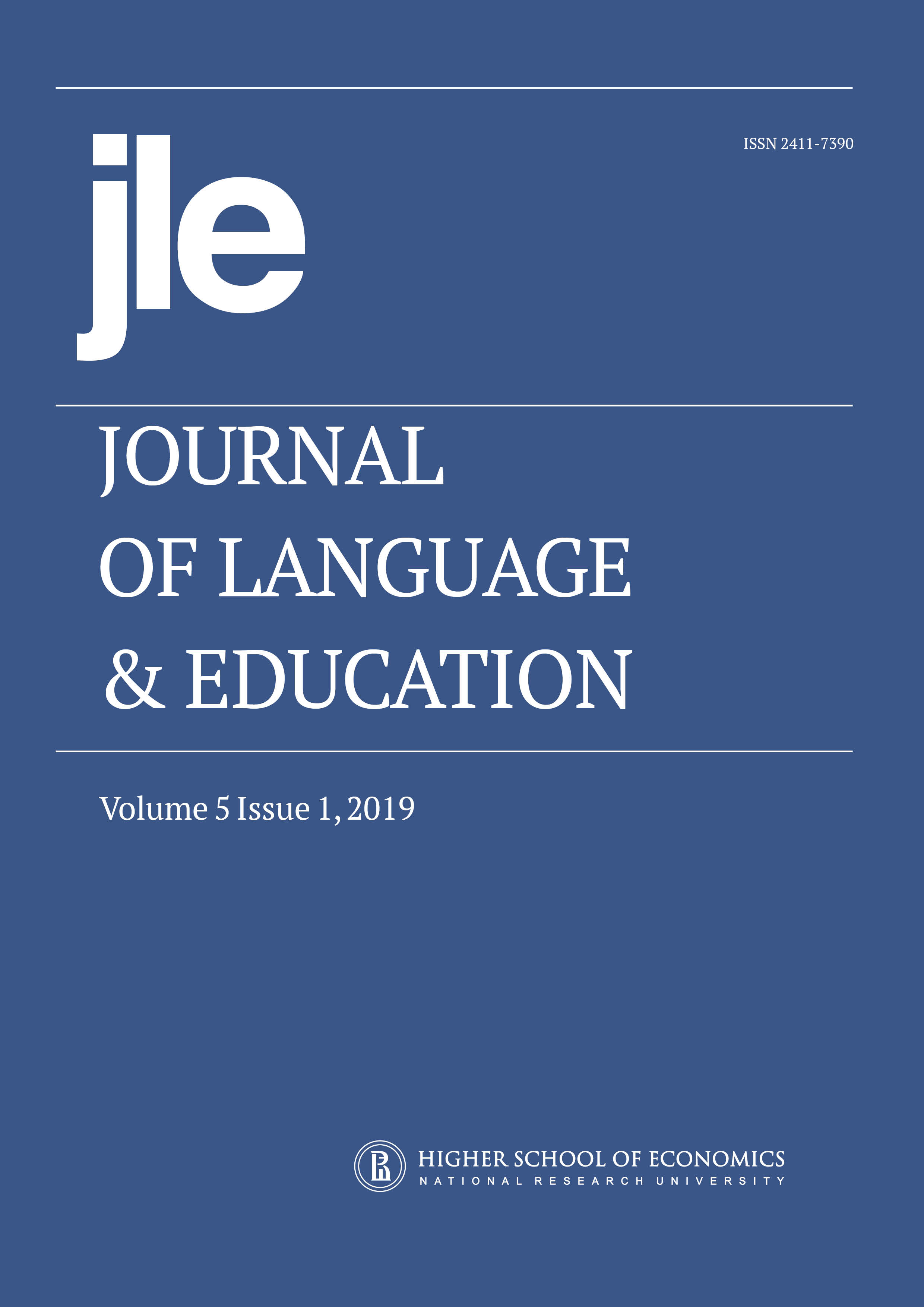 How to Cite
Dalamu, T. O. (2019). Decoding Encoded Yorùbá Nomenclature: An Exercise of Linguistic Competence and Performance. Journal of Language and Education, 5(1), 16-28. https://doi.org/10.17323/2411-7390-2019-5-1-16-28
Copyright (c) 2019 National Research University Higher School of Economics
This work is licensed under a Creative Commons Attribution 4.0 International License.
Authors who publish with this journal agree to the Copyright Notice.