Maternal Ideology in an MTN® Advertisement: Analysing Socio-Semiotic Reality as a Campaign for Peace
Taofeek Olaiwola Dalamu

University of Lagos
Keywords:
advertising, ideology, MTN®, social semiotic, social system, thematic system
Abstract
It seemed that the issue of maternal ideology as a device to curb social menaces has not attracted scholars. Thus, the study examined the use of maternal ideology in mobile telephone network (MTN®) as a means of influencing recipients against vices instead of the primary assignment of the product advertising. The author utilised an advert of MTN, Sharing is good, as an object of analysis. The theoretical underpinning of the investigation was the concept of Theme as a functional approach to social semiotics. Theme interconnects the text with visual images to elucidate the meaning-making potential of the framework. The study revealed that the mother and the daughter operate in the same functional environment without any objections from either. The relationship demonstrates humility, complementarity, shareability and generosity. The message of the advert could influence corrupt elements of society such as terrorists, kidnappers, and violence campaigners to abandon nefarious acts and to embrace good behaviours. The idea propagated, perhaps, deserves voluntary emulation. Thus, the article argues that national and international stakeholders could make policy to direct advertising professionals to communicate their thoughts with materials that can support peace and harmony in our society. Such an exercise could persuade advertisers to reduce their focus on mental capitalism alone.
Downloads
Download data is not yet available.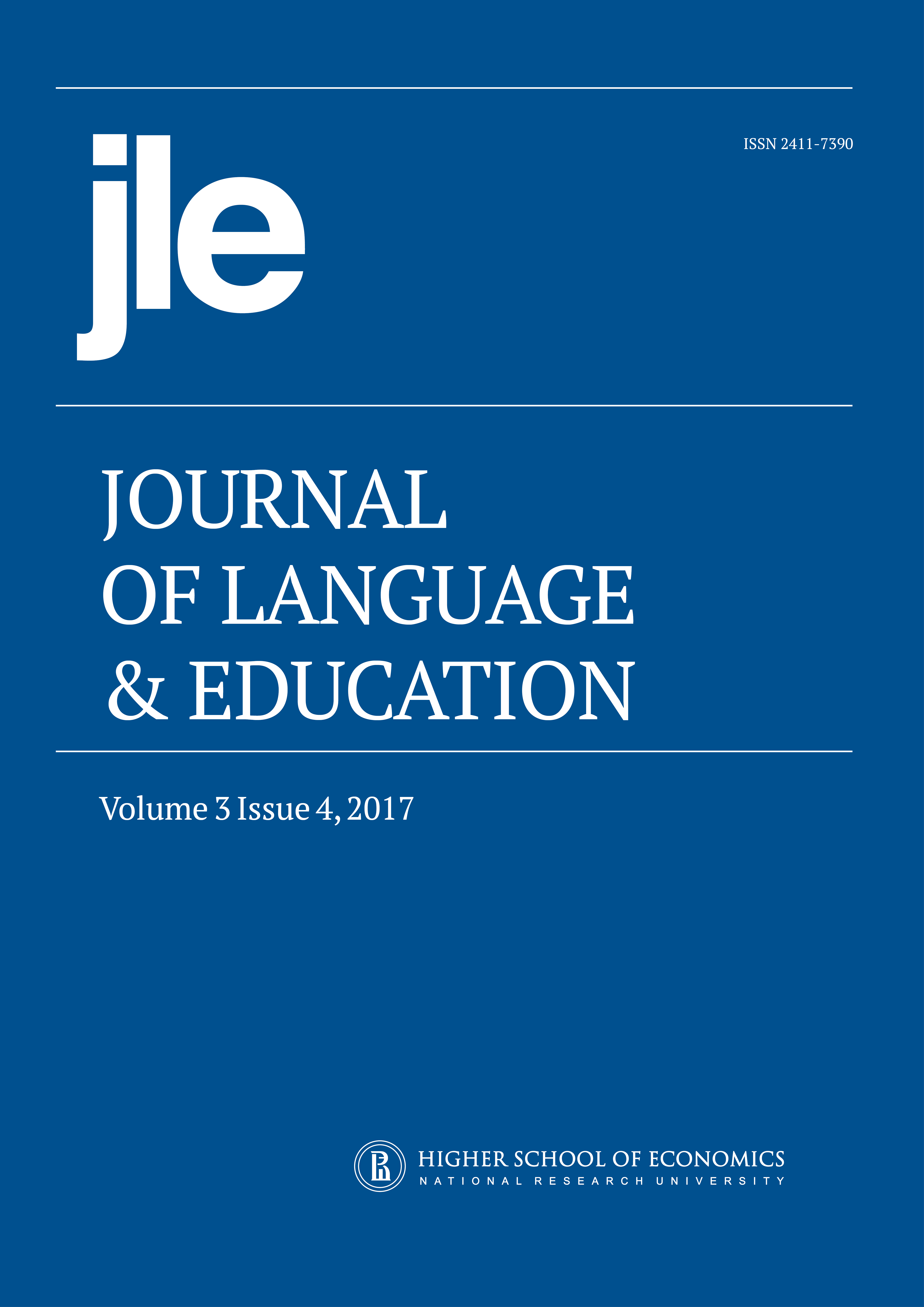 How to Cite
DalamuT. O. (2017). Maternal Ideology in an MTN® Advertisement: Analysing Socio-Semiotic Reality as a Campaign for Peace. Journal of Language and Education, 3(4), 16-26. https://doi.org/10.17323/2411-7390-2017-3-4-16-26