The Relationship Between Burnout and Self-Efficacy among Iranian Male and Female EFL Teachers
Keywords:
professional burnout, perceived self-efficacy, EFL teachers
Abstract
Teaching is a job marked by high levels of burnout. Teacher burnout has been extinsively studied in connection with other important psychological qualities, such as perceived self-efficacy. However, little research has examined this relationship among teachers in the English as a foreign language (EFL) context. In this light, this mixed-method study was intended to a) investigate the relationship between the degree of perceived self-efficacy by Iranian EFL teachers and their professional burnout level, and b) see whether gender could make a significant difference in the teachers' burnout level. To these ends, 80 male and female Iranian EFL teachers from several high schools in Isfahan, selected through convenience sampling, participated in the study and responded to the Maslach Burnout Inventory-Educator's Survey (MBI-ES) and a modified version of Teacher Sense of Efficacy Scale (TSES). To triangulate the data, a semi-structured interview was also conducted with 15 teachers. Correlational and t-test data analysis showed that there was a strong significant correlation between the participants' perceived self-efficacy and their burnout level in a negative direction. The gender variable also had a modifying effect on the teachers' burnout. Female teachers, in fact, had a lower burnout level. The follow-up interview further confirmed the relationship and revealed the three main themes of mental fatigue, contact avoidance, and stress in explaining teacher burnout. The implications for school administrators and teacher educators are discussed.
Downloads
Download data is not yet available.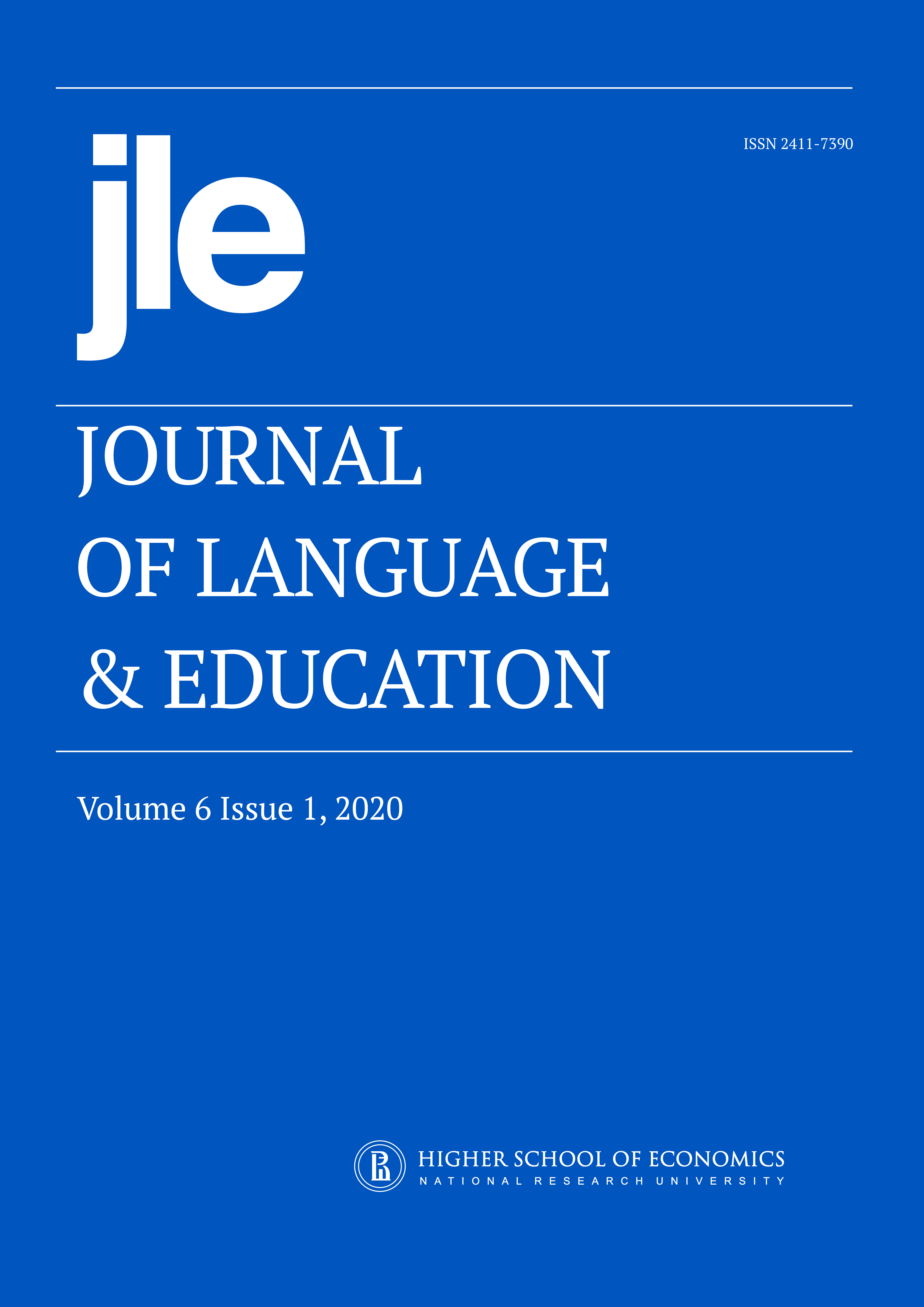 How to Cite
Roohani, A., & Iravani, M. (2020). The Relationship Between Burnout and Self-Efficacy among Iranian Male and Female EFL Teachers. Journal of Language and Education, 6(1), 173-188. https://doi.org/10.17323/jle.2020.9793
Copyright (c) 2020 National Research University Higher School of Economics
This work is licensed under a Creative Commons Attribution 4.0 International License.
Authors who publish with this journal agree to the Copyright Notice.