Repair Practice in the Classroom Conversations of Indonesian EFL Students
Keywords:
conversation analysis, repair practice, other-initiated repair, trouble source, repair outcome, EFL student, classroom conversations
Abstract
This study examines repair practice by English as a Foreign Language ( EFL) college students to address the understanding problems that may cause communication breakdowns in classroom conversations. Conversational data were elicited from 40 second-semester students performing jigsaw and information gap communicative tasks. Using the conversation analysis theory and methodological approach, the recorded and transcribed conversations were analyzed to scrutinize the frequency and types of repair strategies, trouble sources, and repair outcomes. The findings show that to address the understanding problem, the EFL college students employed 11 other-initiated repair strategies: Open-class or unspecified strategies; WH-interrogatives; Partial repeat plus WH- interrogatives; Repetition or partial repetition; Candidate understanding; Correction; Request for repetition; Non-verbal; Asking for definition, explanation, translation, example, or spelling; Explicit display of non-understanding; and Request to speak up. These other-initiated repair strategies were triggered by the presence of lexical, semantic content-related, and sequential/speech delivery trouble sources.  Attempts to resolve the understanding problem were conducted by a set of repair outcomes, including Repetition, Acknowledgment, Repetition or acknowledgment plus expansion, explanation, and/or translation, and Repetition or acknowledgment plus translation.  The study provides language educators with new insights on how EFL learners deal with understanding problems in communication so that they could respond appropriately to the repair practice initiated by the students.
Downloads
Download data is not yet available.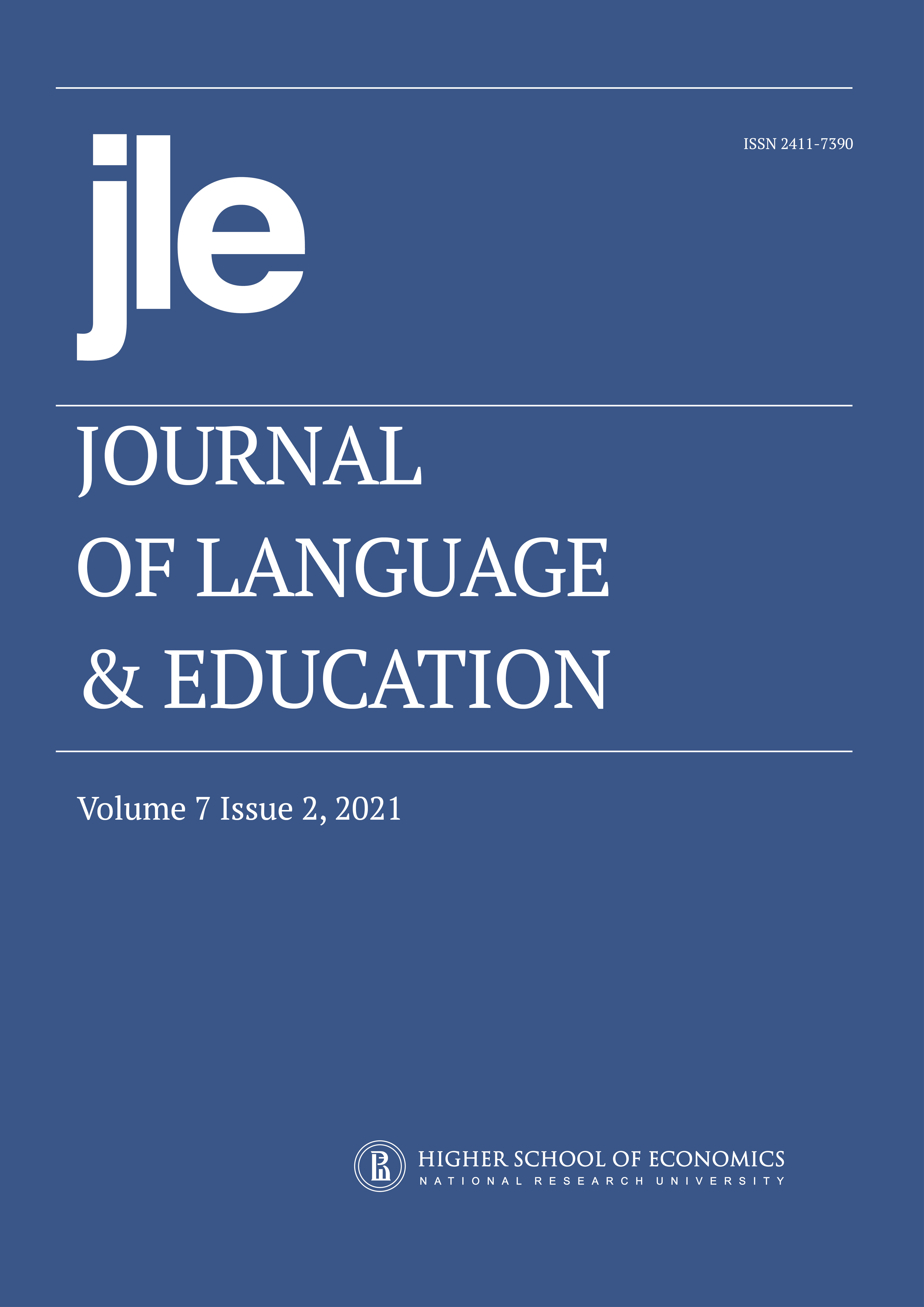 How to Cite
Aleksius, M. (2021). Repair Practice in the Classroom Conversations of Indonesian EFL Students. Journal of Language and Education, 7(2), 10-24. https://doi.org/10.17323/jle.2021.11486
Section
Research Articles
Copyright (c) 2021 National Research University Higher School of Economics
This work is licensed under a Creative Commons Attribution 4.0 International License.
Authors who publish with this journal agree to the Copyright Notice.