Academic Vocabulary in Applied Linguistics Research Articles: A Corpus-based Study
Keywords:
vocabulary, academic vocabulary, research articles, applied linguistics, corpus-based word lists, NAWL
Abstract
Background. Generally operationalized as the words used more frequently in academic discourse for describing abstract ideas and processes, academic vocabulary poses a major learning burden for native and non-native speakers of English. Recent developments in corpus-based technologies and tools have made it possible to analyze large bodies of texts for profiling vocabulary items, and a growing number of studies investigated such vocabulary in research articles published in different disciplines.
Purpose. Despite significant progress in academic word list development, research focusing on the contribution of the newly developed word lists in academic texts remained largely limited. Accordingly, the majority of studies used outdated lists for general and academic vocabulary as the starting points in their studies.
Methods. The current study investigated a large corpus of applied linguistics research articles (2000 RAs, 15.5 million words, 20 journals) to identify frequently used academic words based on New Academic Word List (NAWL). In analyzing the data, predefined criteria were used and the study used flemma for counting and defining words.
Results. The findings indicated that 310 out of 960 academic words in NAWL were used frequently in the corpus and provided 4.19% coverage. This coverage differs considerably with the previous studies that investigated similar corpora using the Academic Word List (AWL) and reported around and more than 10% coverage for academic vocabulary. Since the base lists used for profiling the corpus in this study were different from those employed by the previous studies, such differences mainly arise as a result of improvements in operationalizing general service and academic vocabulary.
Implications. In light of these findings and recent calls for more replication research in vocabulary studies, the study draws some implications for researching and teaching academic vocabulary. Additionally, in order to facilitate academic vocabulary learning in applied linguistics, the study presents a list of frequently used NAWL items divided into six bands based on their frequency in the corpus.
Downloads
Download data is not yet available.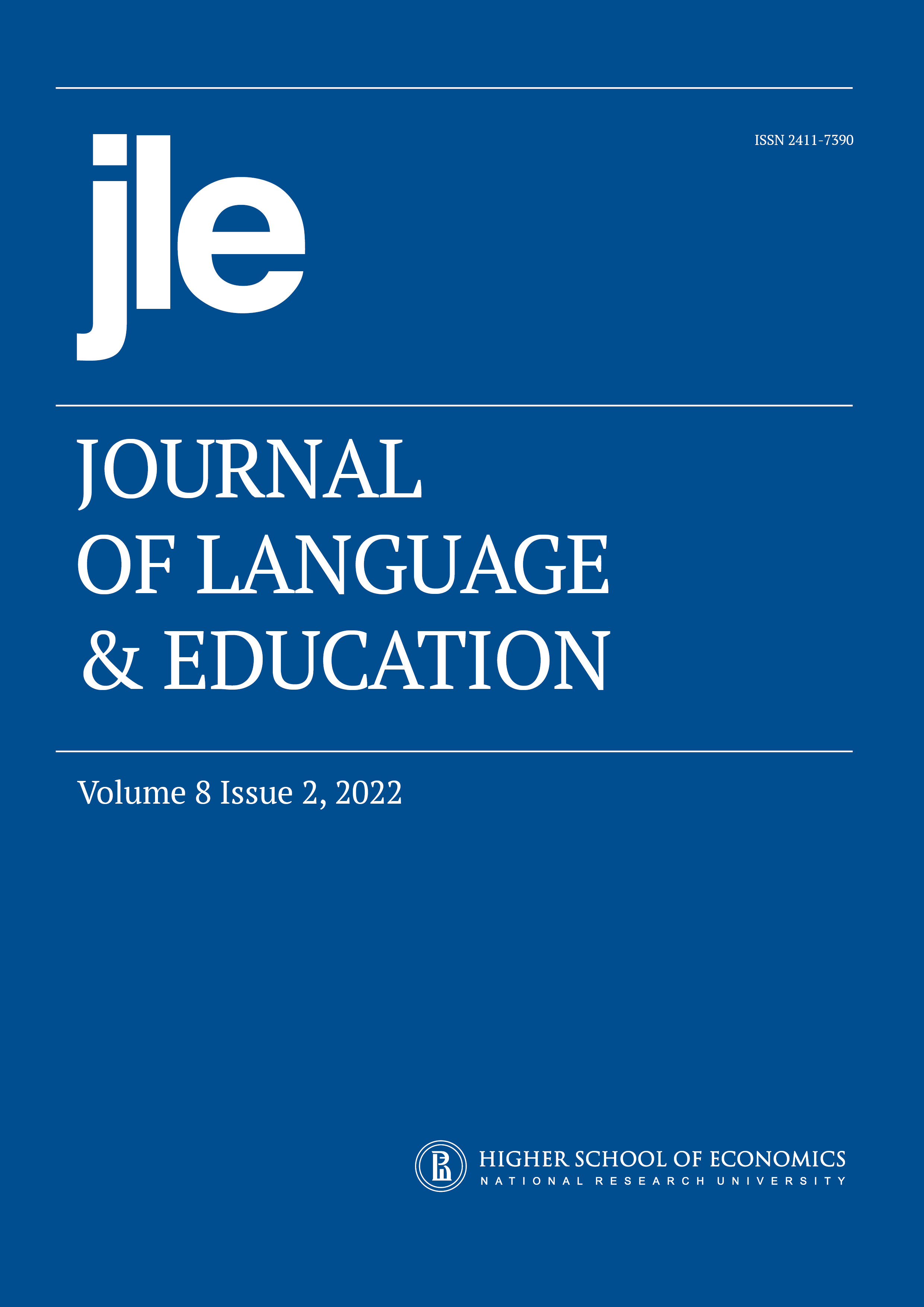 How to Cite
XodabandeI., TorabzadehS., GhafouriM., & EmadiA. (2022). Academic Vocabulary in Applied Linguistics Research Articles: A Corpus-based Study. Journal of Language and Education, 8(2), 154-164. https://doi.org/10.17323/jle.2022.13420
Copyright (c) 2022 National Research University Higher School of Economics
This work is licensed under a Creative Commons Attribution 4.0 International License.
Authors who publish with this journal agree to the Copyright Notice.