The Status of Sì in Yoruba
Olabode Abimbola

University of Ibadan
Keywords:
si, emphasis, consecutiveness, conjunction, sentential conjunction, Minimalist Program
Abstract
This paper examines the syntax of sentential conjunction in the Yoruba language with the view of ascertaining the actual syntactic function of sì on which opinions have been polarized in the syntax of Yoruba grammar. This paper argues that the Yoruba language has a sentential/clausal conjunction element but its structural position is not the between the two clauses. The researcher conducted a series of structured interviews and also consulted existing works targeting the sì in compound clauses so as to generate the data for the research. The research adopts the Minimalist Program (MP) as its theoretical tool for the analyses presented in the article. MP views syntactic derivations as resulting from computational systems whose operations are based on operation Select and operation Merge. Syntactic structures are built in a par-wise fashion from bottom to top by putting two items together at a time. The research shows that there are three different sì in Yoruba occurring in seemingly similar environment but they are performing different syntactic functions. One sì denotes "emphasis" as a preverbal element; the second one denotes "consecutiveness of action" while the third one performs the function of sentential/clausal conjunction, an overt realization of the in the second clause. The overtly marked sentential/clausal conjunction also has a variant, which is an abstract realization between the two conjoined clauses.
Downloads
Download data is not yet available.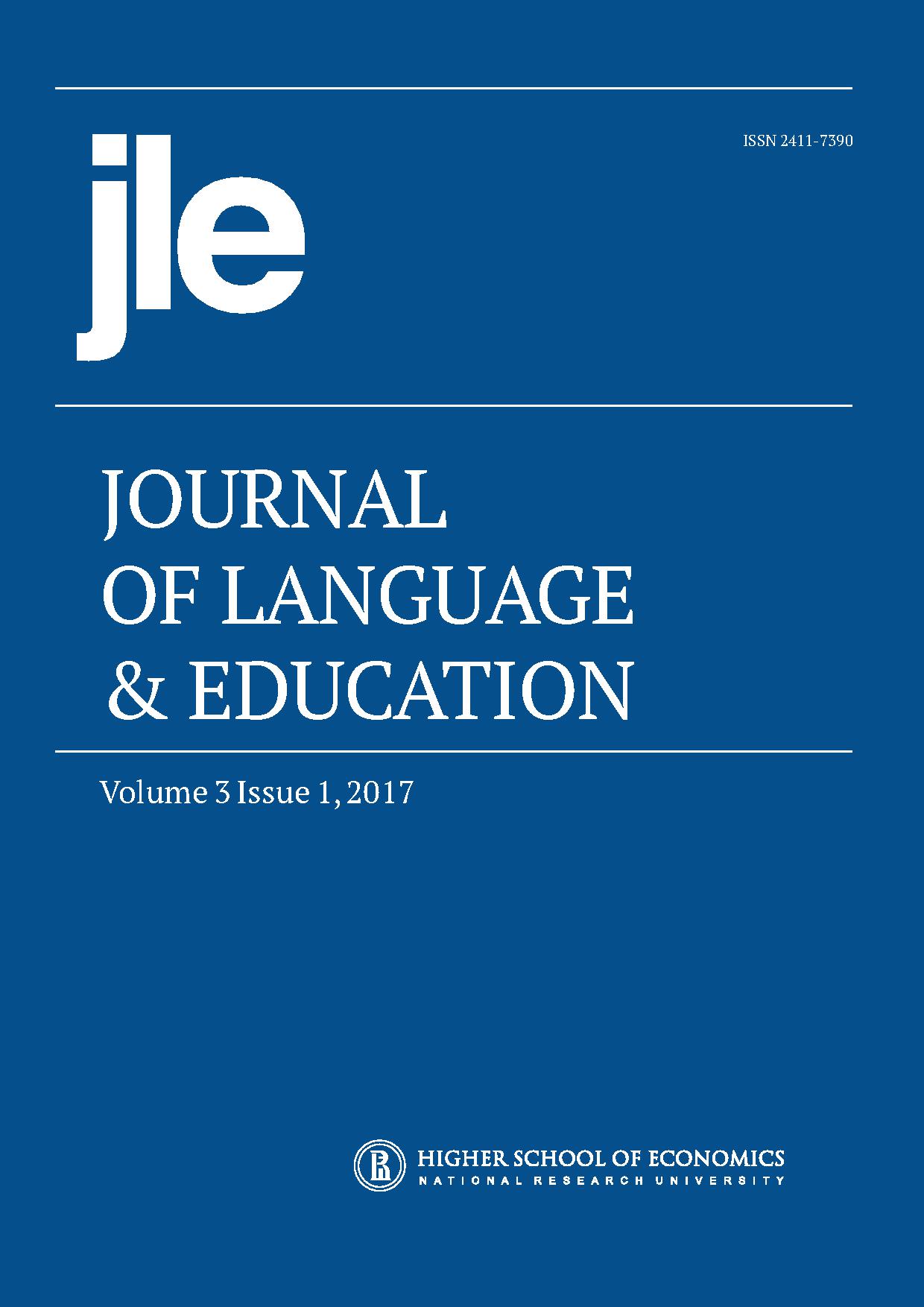 How to Cite
AbimbolaO. (2017). The Status of Sì in Yoruba. Journal of Language and Education, 3(1), 58-66. https://doi.org/10.17323/2411-7390-2017-3-1-58-66