The Efficacies of an Explicit Vocabulary Instruction Model on ESL Learners' Vocabulary Size and Writing Skills
Keywords:
vocabulary acquisition, vocabulary knowledge, contextualized word families, vocabulary size, explicit vocabulary instruction
Abstract
Vocabulary size is believed to have positive correlations with learners' language skills, reading comprehension, knowledge acquisition, and academic achievement. In Malaysia, the lack of vocabulary has been identified as one of the causes for students' inability to acquire a second language. This quasi-experimental study examined the efficacies of employing the Contextualized Word Family (CWF) Model for direct vocabulary instruction (DVI) on vocabulary size and writing skills among secondary school students based on three proficiency levels. Through a purposive sampling method, 143 Grade 8 students were classified into three proficiency groups and were administered a similar treatment of contextualized word families. The Productive Vocabulary Level Test (PVLT) was used to measure the participants' vocabulary size and guided essay writing tests were employed to obtain their test scores in the pre-test and post-test. The findings revealed the positive effects of using the CWF Model for enhancing students' vocabulary size and writing ability. After a ten-week intervention, the majority of the students from low, intermediate, and high proficiency groups were able to increase their vocabulary size from below 1000 words to 1000-2000 words. There was also an increase in the number of students who were able to reach the 2000-word level of vocabulary size for all three groups. The findings from this study ascertained the positive effects of using the CWF Model to boost not only the vocabulary size, but also the writing skills of the high and intermediate proficiency students. On the writing tests, the high proficiency students showed a significant increase while the intermediate proficiency students experienced a slight increase in their writing test scores, but it was insignificant. Surprisingly, the low proficiency students experienced a significant decrease in their writing test scores after the treatment despite experiencing an increase in their vocabulary size. Future studies are recommended to utilize a true experimental design with a longer treatment period especially for examining the efficacies of the model on students' writing skills.
Downloads
Download data is not yet available.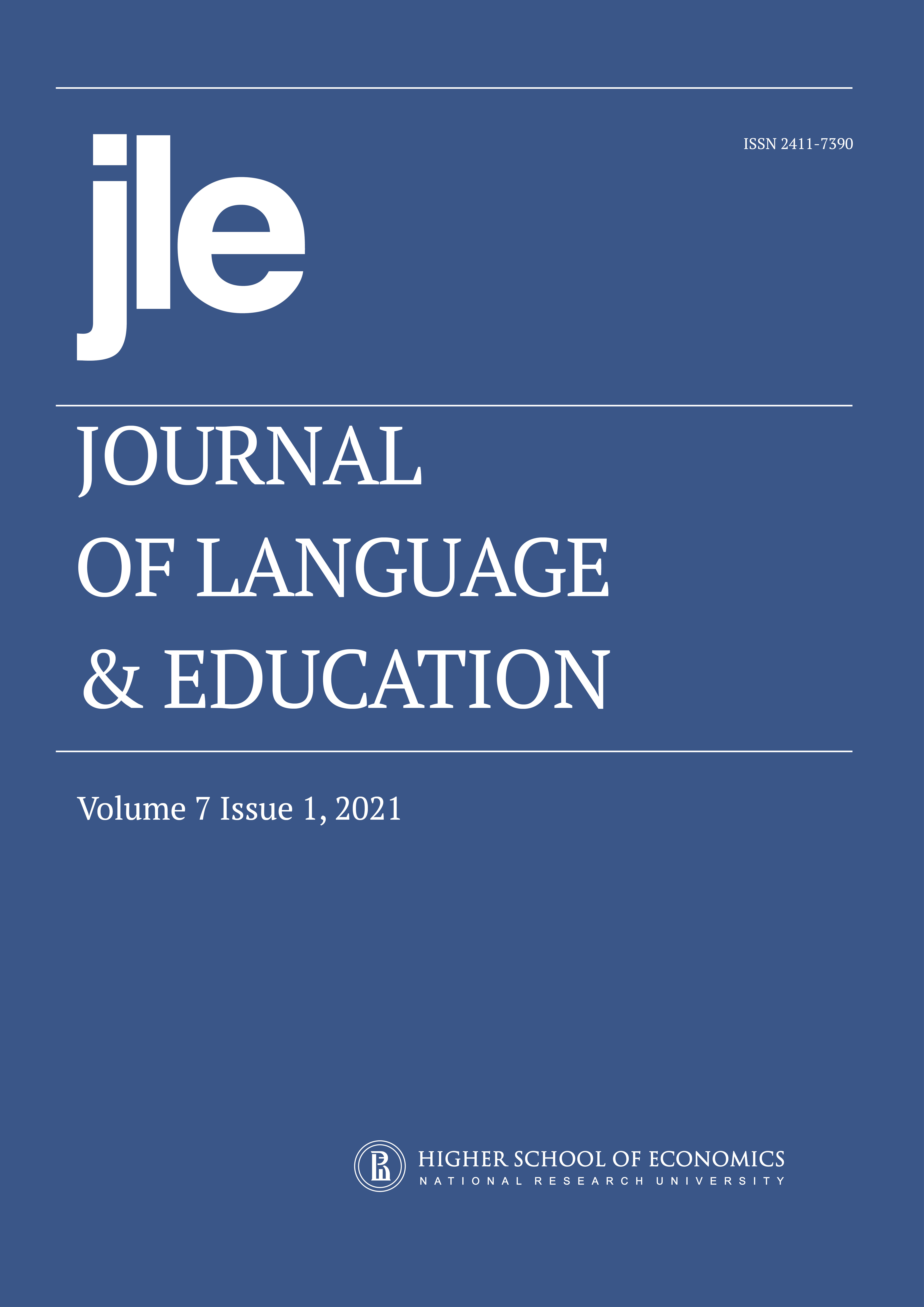 How to Cite
SubonF., & UninN. (2021). The Efficacies of an Explicit Vocabulary Instruction Model on ESL Learners' Vocabulary Size and Writing Skills. Journal of Language and Education, 7(1), 190-205. https://doi.org/10.17323/jle.2021.10209
Copyright (c) 2021 National Research University Higher School of Economics
This work is licensed under a Creative Commons Attribution 4.0 International License.
Authors who publish with this journal agree to the Copyright Notice.