Strategic Hedging: A Comparative Study of Methods, Results and Discussion (and Conclusion) Sections of Research Articles in English and Russian
Elena Zanina

National Research University Higher School of Economics
Keywords:
hedging, strategic hedging, academic research article, methods, results and discussion/conclusion sections, cross-linguistic
Abstract
A great deal of research has established the importance of hedging and its cross-linguistic differences for intercultural academic communication and, consequently, for L2 EAP/ESP teaching and learning. However, strategic hedging seen as discourse-based hedging strategies related to the rhetorical structure of research papers seems to be underexplored. The article reports on a mainly descriptive study of its cross-linguistic variation in the Methods, Results and Discussion (and Conclusion) sections of English-medium and Russian-medium research articles in the field of management and marketing. Based on D. Koutsantoni's taxonomy, this paper analyzes 20 published articles to compare the types, frequencies and reveal some tendencies of using strategic hedges in both languages. The research detects the same two major categories of strategic hedges (agreement with other research and limitations) for both languages, with the same further subcategorization for each of them. The findings reveal differences between the languages in the overall frequencies of strategic hedges and the frequencies of their subtypes, as well as in tendencies of their usage including Russian writers' preference for referring to general opinion, implicit ways of expressing limitations and giving one explanation for obscure results, as compared to English writers. The research outcomes indicate that cross-linguistic variation of strategic hedging in English-medium and Russian-medium research articles is an important feature to be taken into account in EAP/ESP teaching and learning.
Downloads
Download data is not yet available.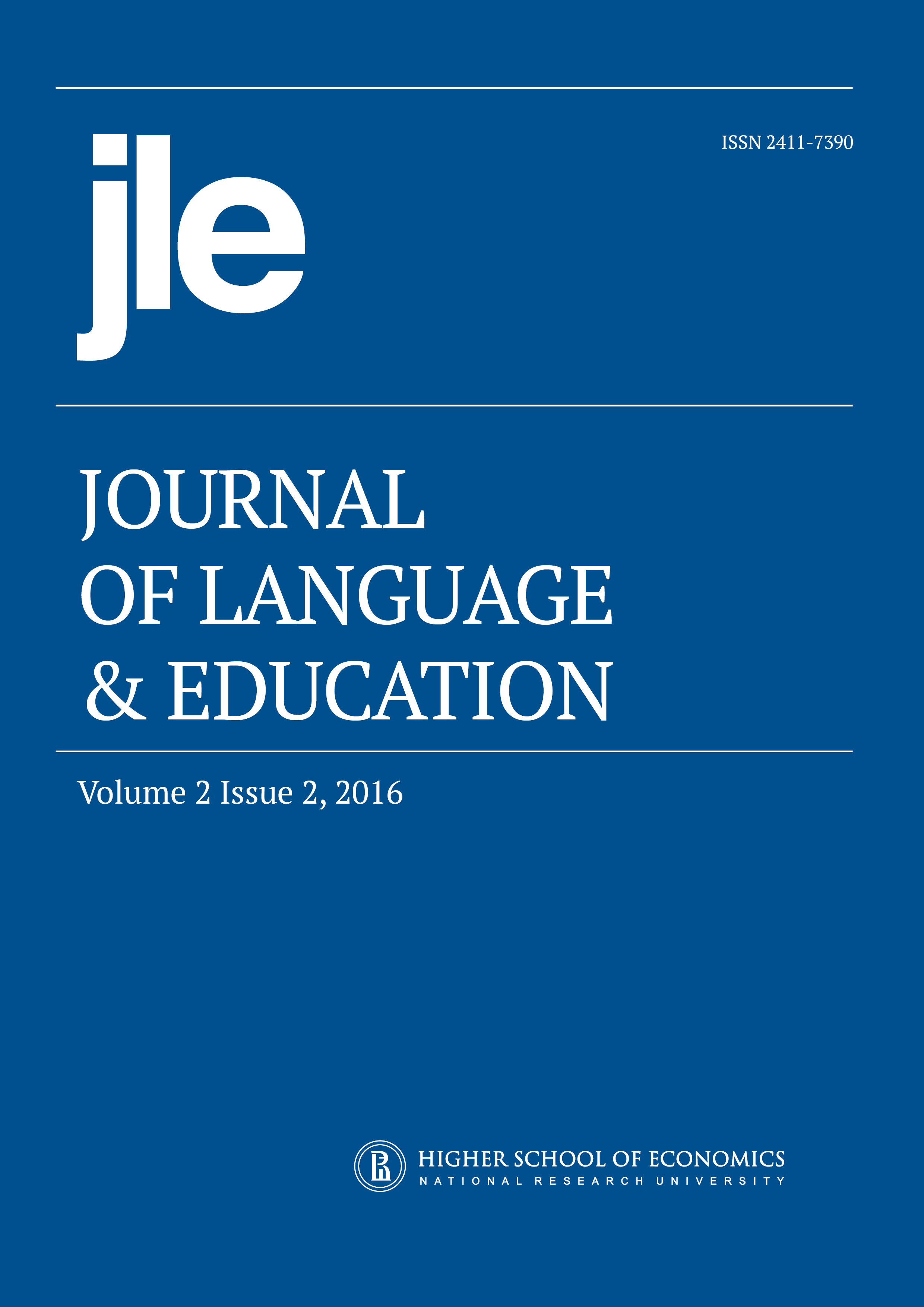 How to Cite
Zanina, E. (2016). Strategic Hedging: A Comparative Study of Methods, Results and Discussion (and Conclusion) Sections of Research Articles in English and Russian. Journal of Language and Education, 2(2), 52-60. https://doi.org/10.17323/2411-7390-2016-2-2-52-60
Copyright (c) 2016 National Research University Higher School of Economics
This work is licensed under a Creative Commons Attribution 4.0 International License.
Authors who publish with this journal agree to the Copyright Notice.