Move Structure of Research Article Abstracts on Management: Contrastive Study (the Case of English and Russian)
Elena Zanina

National Research University Higher School of Economics
Keywords:
research article, unstructured abstract, genre analysis, ommunicative move, cross-linguistic, move structure
Abstract
Although a plethora of papers have proved a seminal role of move-based genre analysis in cross-linguistic research of academic communication and EAP/ESP teaching and learning, there is a lack of respective linguistic or pedagogically motivated studies of research articles (RAs) and their parts aimed at comparing English and Russian. Using Hyland's (2000) 5-move model, the current research seeks to determine the most obvious cross-linguistic differences in the move structure of abstracts of research articles on management for these languages. Based on a move analysis of the English- and Russian-language corpora each comprising 20 unstructured RA abstracts, the research revealed conformity of most English-language abstracts to Hyland's model, while the Russian abstracts principally displayed a three-move structure containing 'purpose', 'method' and 'product', and included the 'introduction' and 'conclusion' moves only occasionally. Other significant discrepancies comprised the English-language authors' tendency to provide precise or detailed indication of research methods and results, in contrast to their brief indication or over-generalized mentioning by Russian writers, as well as greater length of the English-language abstracts and their stricter concordance to standard move sequence than those of the Russian abstracts. Though the research was conducted on relatively small corpora and was descriptive in nature, its findings might be of interest to genre analysts as well as to L2 theorists and practitioners.
Downloads
Download data is not yet available.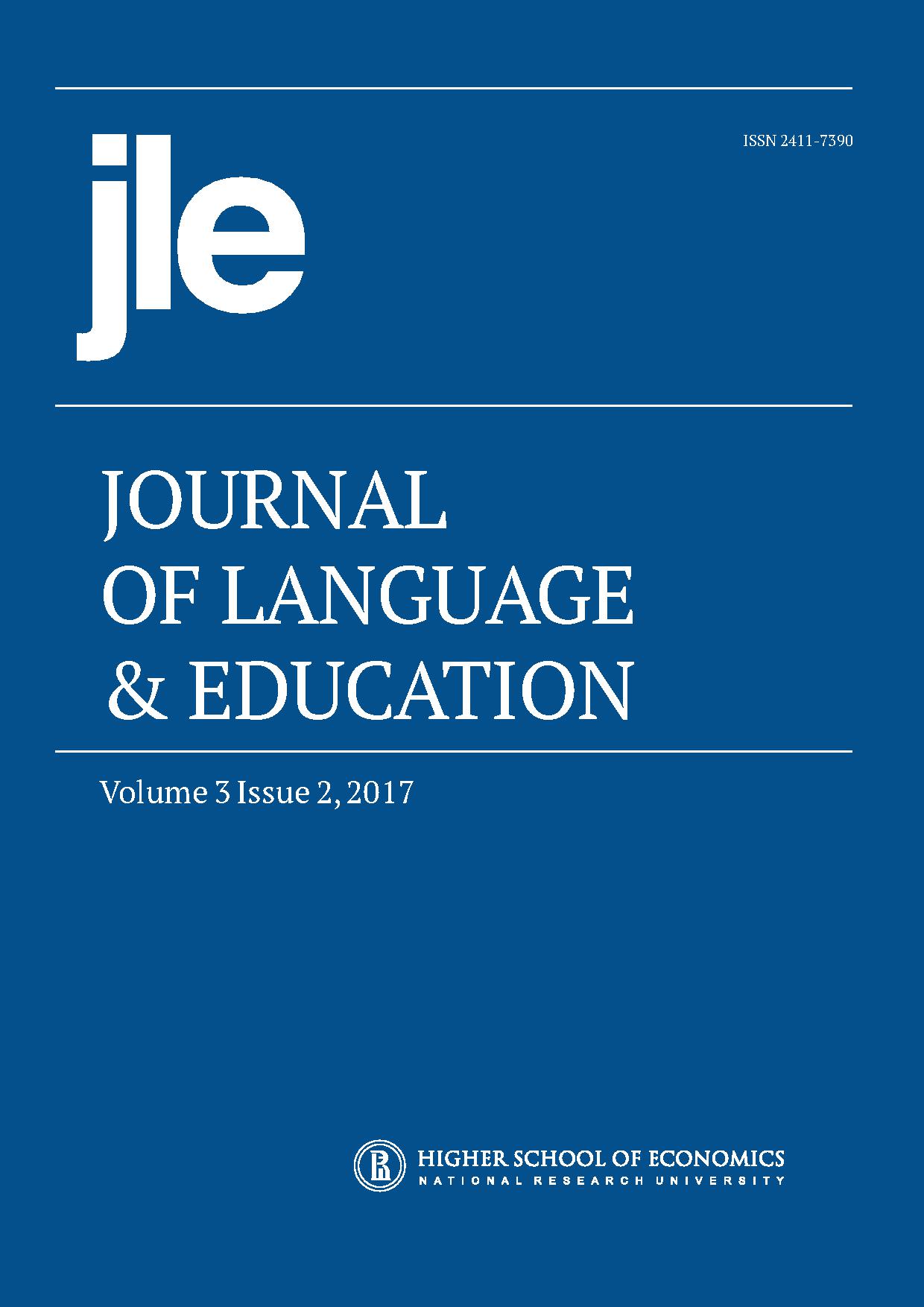 How to Cite
ZaninaE. (2017). Move Structure of Research Article Abstracts on Management: Contrastive Study (the Case of English and Russian). Journal of Language and Education, 3(2), 63-72. https://doi.org/10.17323/2411-7390-2017-3-2-63-72