Learner-Centered Approaches: Their Effect on the Oral Fluency of Students
Melody Joyce Maasin-Ceballos

University of Mindanao

Roel Famat Ceballos

University of Southeastern Philippines
Keywords:
speaking fluency, quasi-experimental, language teaching
Abstract
The purpose of the study was to determine the effect of learner-centered approaches on the oral fluency of the second-year students in English 202-Communicative English. The study employed a quasi-experimental method, particularly the pre-test and post-test experimental group design. Two groups of students were utilized as the experimental groups of the study. The findings of the study revealed that both groups acquired the same level of oral fluency before the intervention but acquired different levels of fluency after. Based on the result, the conclusion was that the level of speaking fluency of the participants exposed to cooperative learning improved significantly more than those exposed to task-based teaching. An experimental study conducted over a longer period of time and employing randomization could be considered to further investigate the possible results.
Downloads
Download data is not yet available.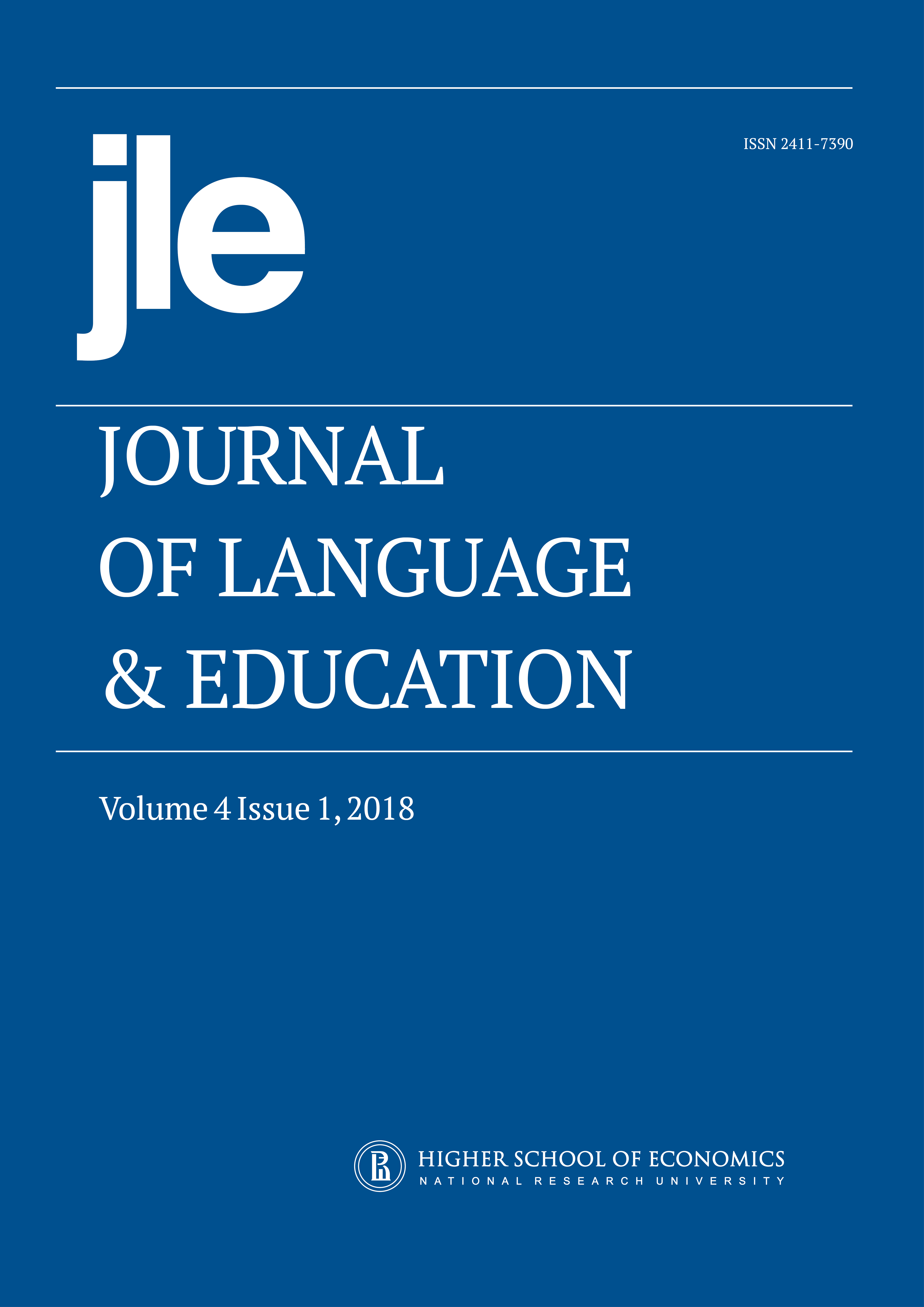 How to Cite
Maasin-CeballosM. J., & CeballosR. F. (2018). Learner-Centered Approaches: Their Effect on the Oral Fluency of Students. Journal of Language and Education, 4(1), 6-17. https://doi.org/10.17323/2411-7390-2018-4-1-6-17