Impact of Mobile Assisted Language Learning on Learner Autonomy in EFL Reading Context
Abduljalil Nasr Hazaea

Najran University

Ali Abbas Alzubi

Najran University
Keywords:
EFL reading, learner autonomy, MALL, mobiles, motivation, Saudi Arabia
Abstract
Traditional classrooms confine English as a Foreign Language (EFL) reading to the textbook and the classroom setting, something that demotivates active reading. With the advent of mobile technology, however, such boundaries can be broken to include external reading materials where students could read and share anytime and anywhere. This paper investigates the role of mobile technology in enhancing Learner Autonomy (LA) in the EFL reading context among students in the Preparatory Year (PY) of Najran University in Saudi Arabia. A reading class of 30 students utilised mobile applications (WhatsApp and internet search engines such as Google) to access external reading materials and interact with their peers and teachers outside the classroom. Qualitative data collection underwent a number of procedures. The baseline data was constructed from the students' portfolios, which reported the participants' traditional reading practices and use of mobiles. Then, the participants were encouraged to use internet search engines and WhatsApp group to share their readings. Finally, five participants were interviewed. The data analysis revealed that the participants' LA is improved through the use of selected mobile applications in terms of taking responsibility for and making decisions about reading materials and the time and place of reading. The study recommends further investigation into the role of mobile applications for generating learners' own tasks and writing skills.
Downloads
Download data is not yet available.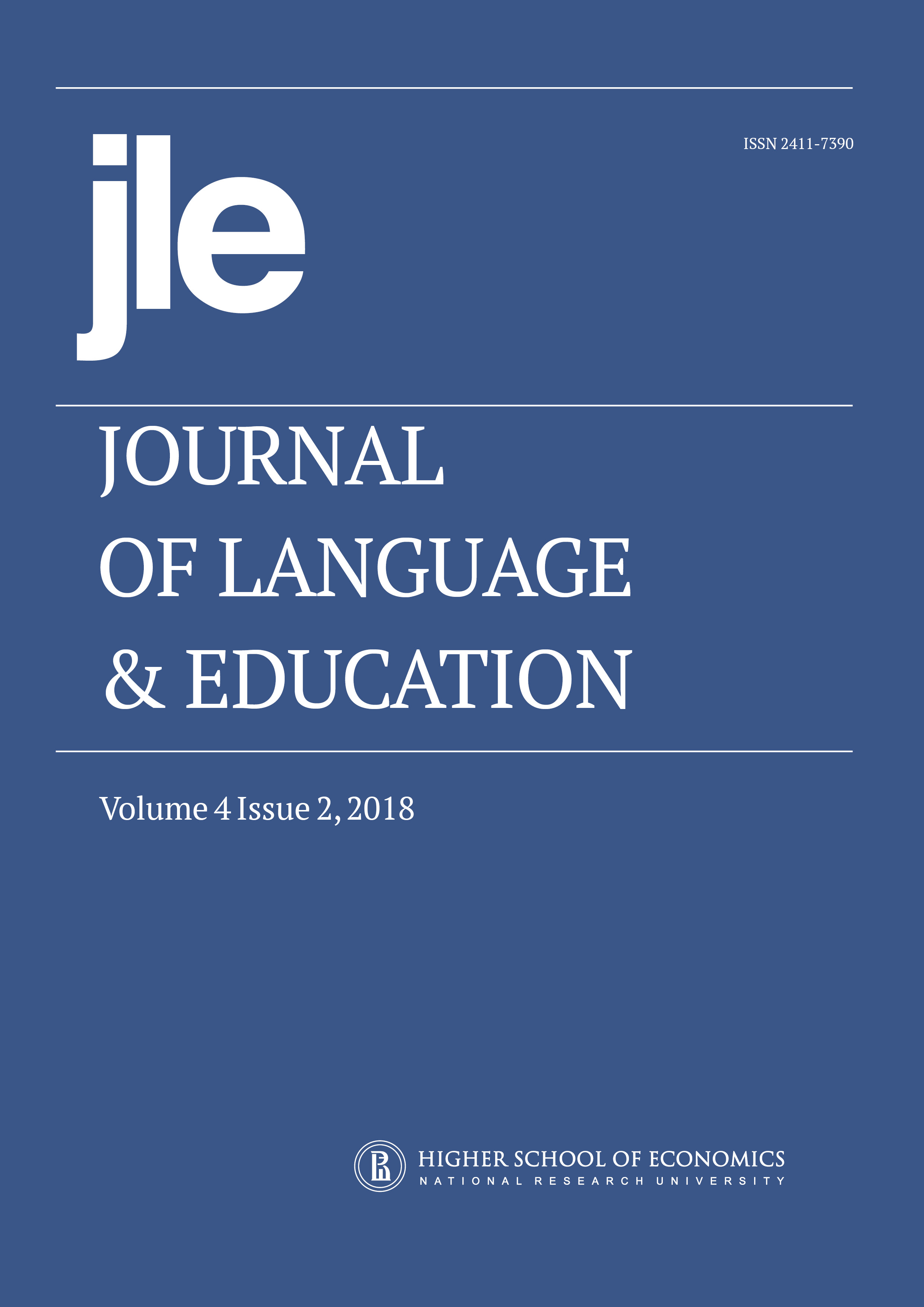 How to Cite
HazaeaA. N., & AlzubiA. A. (2018). Impact of Mobile Assisted Language Learning on Learner Autonomy in EFL Reading Context. Journal of Language and Education, 4(2), 48-58. https://doi.org/10.17323/2411-7390-2018-4-2-48-58