"That German stuff": Negotiating Linguistic Legitimacy in a Foreign Language Classroom
Johanna Ennser-Kananen

University of Jyväskylä
Keywords:
foreign languages, language learning, linguistic legitimacy, German foreign language (FL), foreign language (FL) pedagogy
Abstract
This qualitative case study of one German suburban high school classroom in the Midwestern United States examines how learners of German negotiate their linguistic legitimacy, which is defined as discursively constructed acceptance or validation for their language use. Specifically, it investigates how the students negotiated legitimacy for using their target language German in their classroom. Based on the premise that linguistic legitimacy is crucial for the maintenance and development of speakers' languages, data was collected and analyzed from classroom recordings, semi-structured interviews, and participant observations. Findings revealed that, while English dominated the lessons as the default legitimate language among the students, using German was accepted and valued under certain circumstances. Such instances of linguistic legitimacy included the use of German for entertainment or in role plays, a pattern which points to the students' desire to mitigate investment and display "uninvestment" in learning or using German. Implications for foreign language (FL) pedagogy and teacher education are discussed.
Downloads
Download data is not yet available.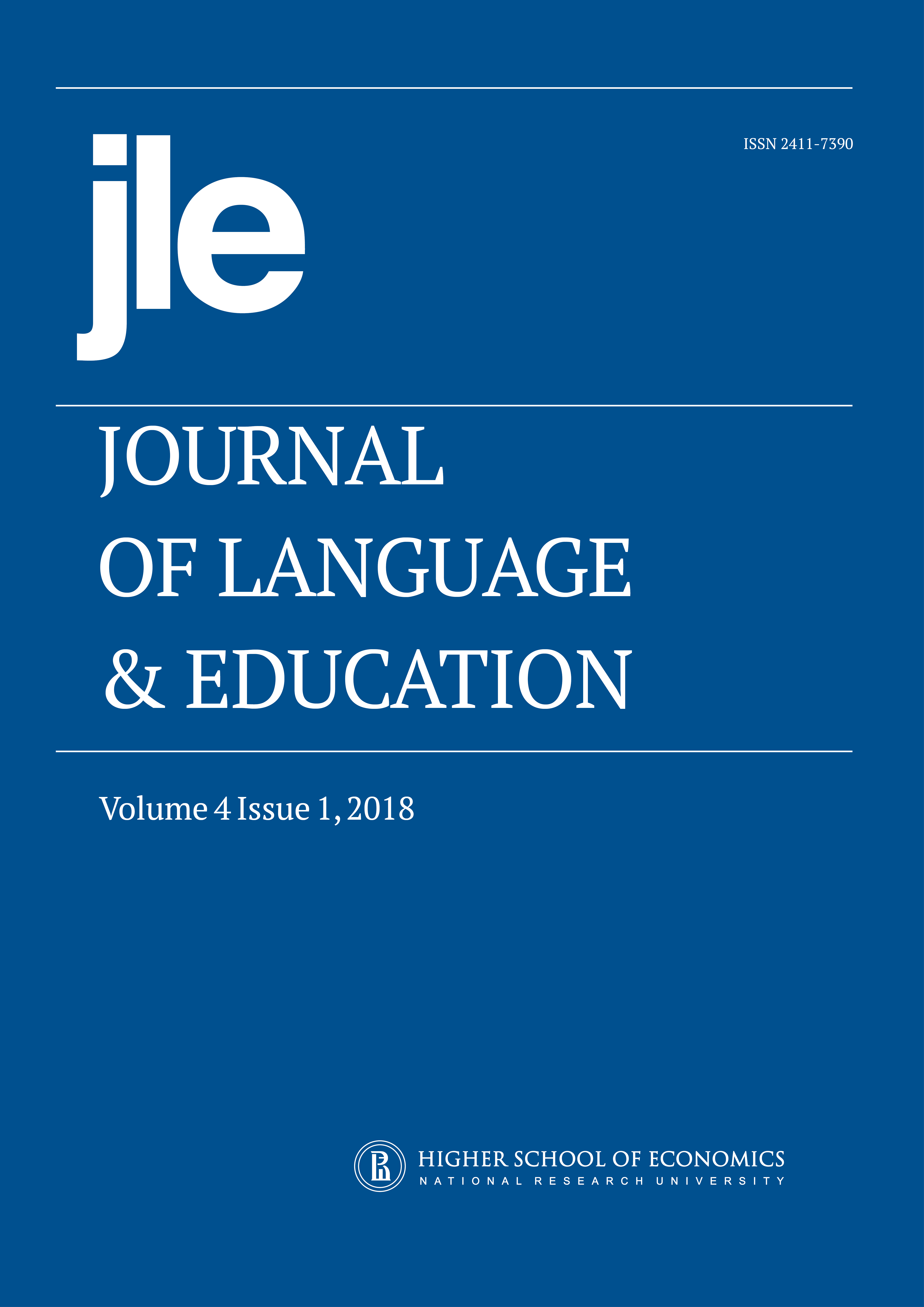 How to Cite
Ennser-Kananen, J. (2018). "That German stuff": Negotiating Linguistic Legitimacy in a Foreign Language Classroom. Journal of Language and Education, 4(1), 18-30. https://doi.org/10.17323/2411-7390-2018-4-1-18-30
Copyright (c) 2018 National Research University Higher School of Economics
This work is licensed under a Creative Commons Attribution 4.0 International License.
Authors who publish with this journal agree to the Copyright Notice.