Androcentrism of English proverbs and Anti-Proverbs with Gender Components
Maria Kirsanova

National Research University Higher School of Economics
Keywords:
gender, proverbs, anti-proverbs, male, female, androcentrism
Abstract
Since the 20th century with the birth of feminism, gender studies have undergone analysis in many areas of knowledge. Special attention has been paid to the theory of androcentricity in the English language and the deficiency of female images in speech. In this article, the images of men and women presented by English proverbs and anti-proverbs are analyzed. The objective of this research is to find out if proverbs are androcentric and present male mindsets and world views. The other aim is to check whether anti-proverbs reflect the changing role of women in society. To fulfill these purposes, proverbs with gender components (man/woman, wife/husband, he/she etс.) were selected and underwent a semantic analysis. In order to reveal the evolution of the images of men and women we compared the images of men and women illustrated in proverbs with those shown in anti-proverbs with the same gender components. As a result, we came to the conclusion that both proverbs and anti-proverbs are androcentric; however, in anti-proverbs female opinions are more representative when compared to proverbs. To sum up, it is obvious that the role of women is changing and the changes are reflected in the language.
Downloads
Download data is not yet available.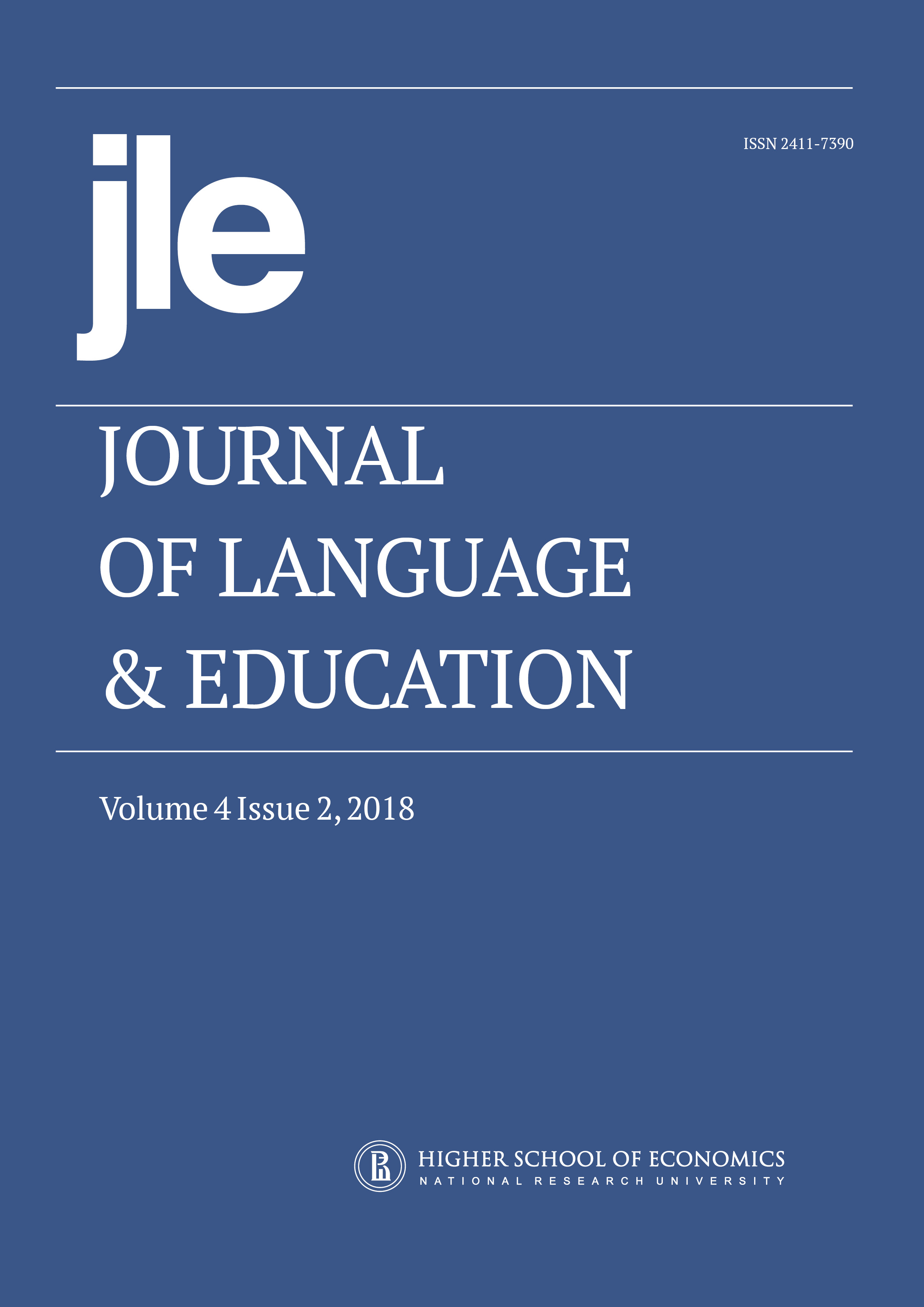 How to Cite
KirsanovaM. (2018). Androcentrism of English proverbs and Anti-Proverbs with Gender Components. Journal of Language and Education, 4(2), 68-77. https://doi.org/10.17323/2411-7390-2018-4-2-68-77