Qualitative Adjectives in EFL Students' Reflective Writing Essays
Keywords:
adjectives, attitudinal markers, freshman students, gender, qualitative adjectives, reflective writing
Abstract
Qualitative adjectives are often used in expressive writing, including reflective writing. They express and (de)intensify feelings and emotions, thereby expressing stance. This study investigates the adjective profiles of 60 first-year EFL students' reflective essays and compares male and female university students' utilization of qualitative adjectives and those used as attitudinal stance markers. Data were collected from a reflective writing task after students participated in a seminar on effective listening. Analyses were conducted considering the General Service List (GSL), the Academic Word List (AWL), and words that do not appear in either of the preceding lists. The results indicated that qualitative adjectives accounted for 6% of the words in these reflective writing essays, and the male students used a greater number of adjectives than the female students. This difference, which was at a statistically significant level, likely stems from male students' greater use of adjectives from the Academic Word Lists. The results also showed that 47.5% of the adjectives used in these essays were attitudinal. There was no statistically significant difference between the frequencies with which the male and the female students used these attitudinal adjectives. The results are discussed and recommendations are made to increase students' effective use of adjectives in reflective writing.
Downloads
Download data is not yet available.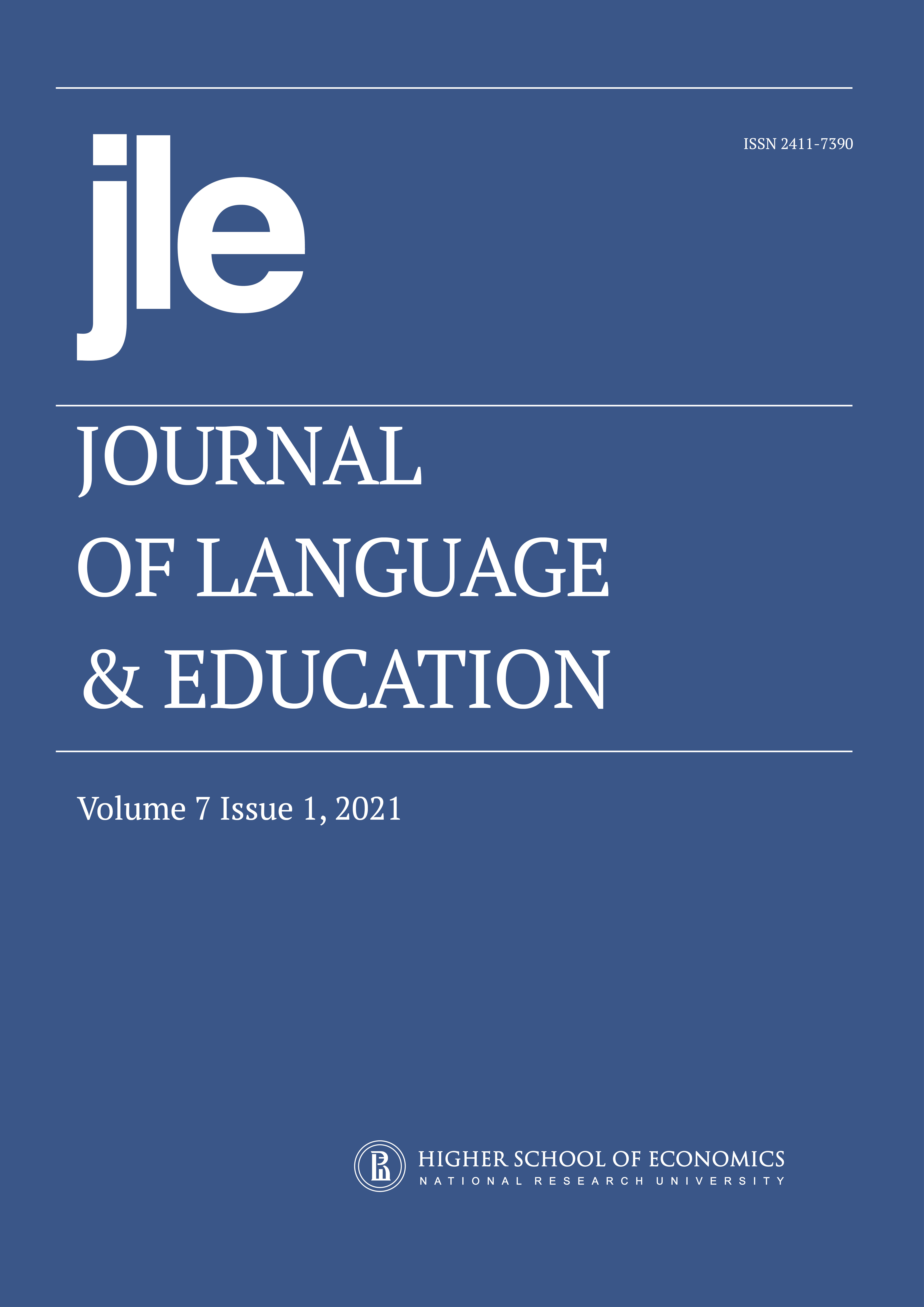 How to Cite
DeveciT., & AyishN. (2021). Qualitative Adjectives in EFL Students' Reflective Writing Essays. Journal of Language and Education, 7(1), 64-77. https://doi.org/10.17323/jle.2020.10979
Copyright (c) 2020 National Research University Higher School of Economics
This work is licensed under a Creative Commons Attribution 4.0 International License.
Authors who publish with this journal agree to the Copyright Notice.