The Validation Process in the IELTS Reading Component: Reading Requirements for Preparing International Students
Keywords:
IELTS reading component, academic reading, interpretations of validity, higher and lower achievers
Abstract
Although IELTS is coordinated under a framework for test development and validation, there is some controversy about exam results' correlation with students' post-admission intellectual, academic and professional performance. The theoretical part of the research aims to investigate the extent to which the IELTS reading component relates meaningfully to interpretations of validity. The empirical part addresses questions about perceptions of the impact of the IELTS reading preparation on adjustment to the challenges of academia and further academic performance and variances in these perceptions depending on the area of study and the level of language mastery. While having quite different views on assessing IELTS validity, the researchers agree that academic success is enhanced through and based on extensive substantive reading. The methodology relied on both qualitative and quantitative data derived from an anonymous online questionnaire: 133 international students with Russian citizenship, Global Education Programme (GEP) finalists, participated in the survey in summer 2017. Five different result interpretations were taken into account: overall results, those for sciences and humanities, higher and lower achievers' results. The discussion is built around test-takers' opinions on the IELTS exam, the reading component and scores. The issues discussed include, but are not limited to: reading strategies, information sources required at university, tasks effectiveness, exam preparation usefulness to academic adjustment and its influence on academic achievement, its resourcefulness for the formation of linguistic capabilities, and respondents' perception of extra factors for exam success. Potentially increasing jeopardy of negative washback is shown as an emerging problem. Although test-taking ability is not depicted as a crucially important factor affecting exam success, it is increasingly significant and its harmful effects may be expressed in illusionary higher levels of validity due to visually improved results. Quality preparation for the reading test can train a number of essential skills required in academia; however, preparation itself does not appear to be a significant factor for smoother adjustment to academic challenges, as it is highly dependent on preliminary linguistic background. There is a necessity to communicate broader information to learners through the IELTS handbook, website and other communication channels. EAP tutors should encourage their students to make efforts to cover the subject without framing it within boundaries of measurement, but with a clear understanding of future academic and professional challenges.
Downloads
Download data is not yet available.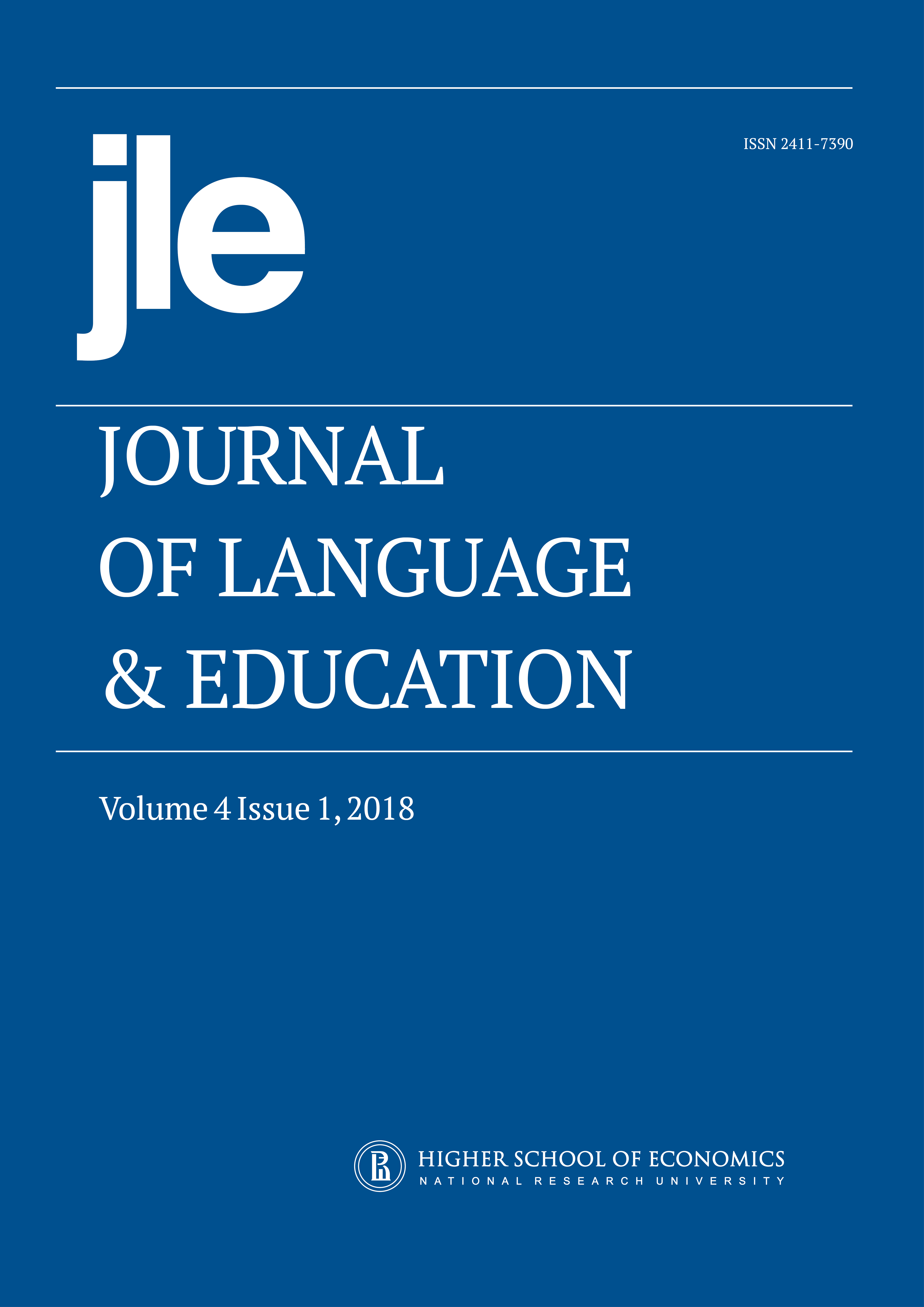 How to Cite
KovalenkoM. (2018). The Validation Process in the IELTS Reading Component: Reading Requirements for Preparing International Students. Journal of Language and Education, 4(1), 63-78. https://doi.org/10.17323/2411-7390-2018-4-1-63-78