Assessment and Evaluation Techniques
Tatiana Baranovskaya

National Research University Higher School of Economics

Valentina Shaforostova

National Research University Higher School of Economics
Keywords:
Evaluation, Assessment, Important, English language
Abstract
Assessment and evaluation have always been important; they are linked to language teaching methodology, program outcomes, language teacher competencies, language standards and second language acquisition training. They can serve many different policies and can come in different forms. Assessment and evaluation have always been seen as the responsibility of the specialists, but they have rarely been included as a component in English language teacher (ELT) training. However, the ELT field has been experiencing a major shift in assessment and evaluation with effects on teachers, and learners around the world. It has also been influenced by a major questioning of traditional forms of testing and the underlying psychometric principles of measurement in ELT. Recent studies reveal that the reconceptualization of English language assessment and evaluation provides systematic information about student learning in relation to their performance and contributes to better understanding of their strengths and weaknesses. In many ways ELT has lagged behind the rest of education in the exploration of new theories and assessment and evaluation tools, including self-assessment. This research gap was generated partly because of the lack of integration with mainstream educational theory and practice in many areas of ELT, and partly because of powerful positions of traditional English language tests. The attempt to bridge this gap has lead to the research carried out. The aim of this article is to elaborate different assessment techniques that may better address student learning needs, improve student learning and engage students in self-assessment, including the sequence of steps that could lead to self-assessment. The study shows that the techniques implemented to develop self-assessment enable students to perform well.
Downloads
Download data is not yet available.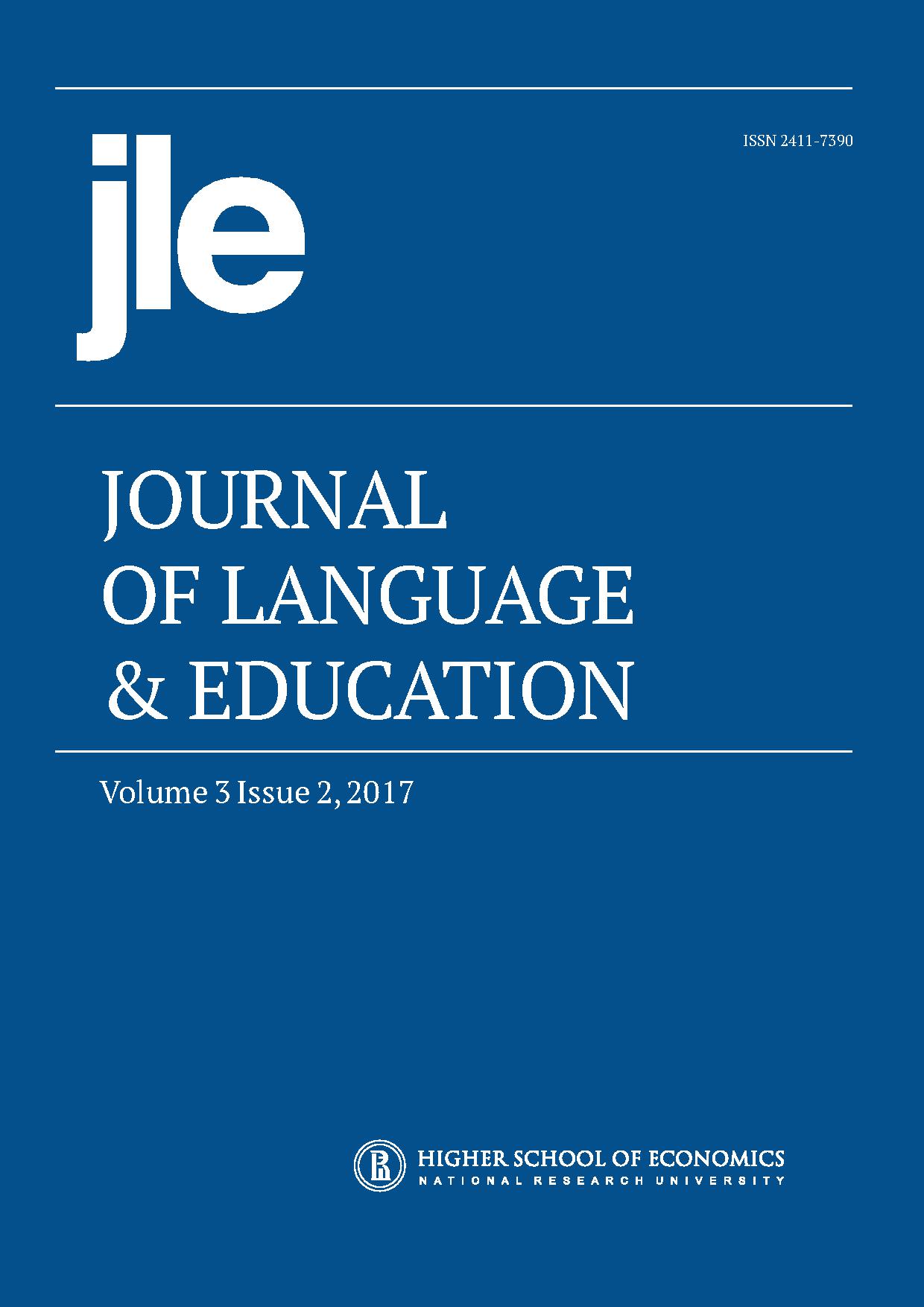 How to Cite
BaranovskayaT., & ShaforostovaV. (2017). Assessment and Evaluation Techniques. Journal of Language and Education, 3(2), 30-38. https://doi.org/10.17323/2411-7390-2017-3-2-30-38