Learner Autonomy through Role Plays in English Language Teaching
Keywords:
learner autonomy, promotion of students' autonomy, Role Play, learner-based approach
Abstract
Nowadays, learner autonomy is considered to be a multidimensional and diversified concept. A number of scientists have found support for the importance of learner autonomy but there is little empirical research on using different strategies for promoting and evaluating students' autonomy. Accordingly, in order to become better language learners, students should plan, implement, and evaluate their own learning. This study aims at fostering and evaluating students' autonomy by scaffolding their speaking practices through role plays in an English for Special Purposes (ESP) course. The research suggests that role-play strategies should help students develop their autonomy in acquiring ESP speaking skills. The study argues that developing autonomy is an efficient way to improve students' performance in ESP speaking skills as it provides them with relevant scaffolding. This article provides theoretical grounding for autonomy. The entry-level and post-study speaking scores (IELTS test) are compared across experimental and control groups. A class-based training course of ESP speaking was offered in an institutional setting to 38 (15 male, 23 female) second-year students at a national research university in Russia. A special questionnaire was developed to assess learner autonomy in ESP speaking, which proved that role play promoted learner autonomy and encouraged students to master ESP speaking skills. The results of the study indicate that students who were developing their speaking skills via role play performed significantly better than their peers in the control group. The level of their English language competence improved. The role plays in the ESP speaking course proved to be a viable and productive teaching strategy for fostering autonomy among students.
Downloads
Download data is not yet available.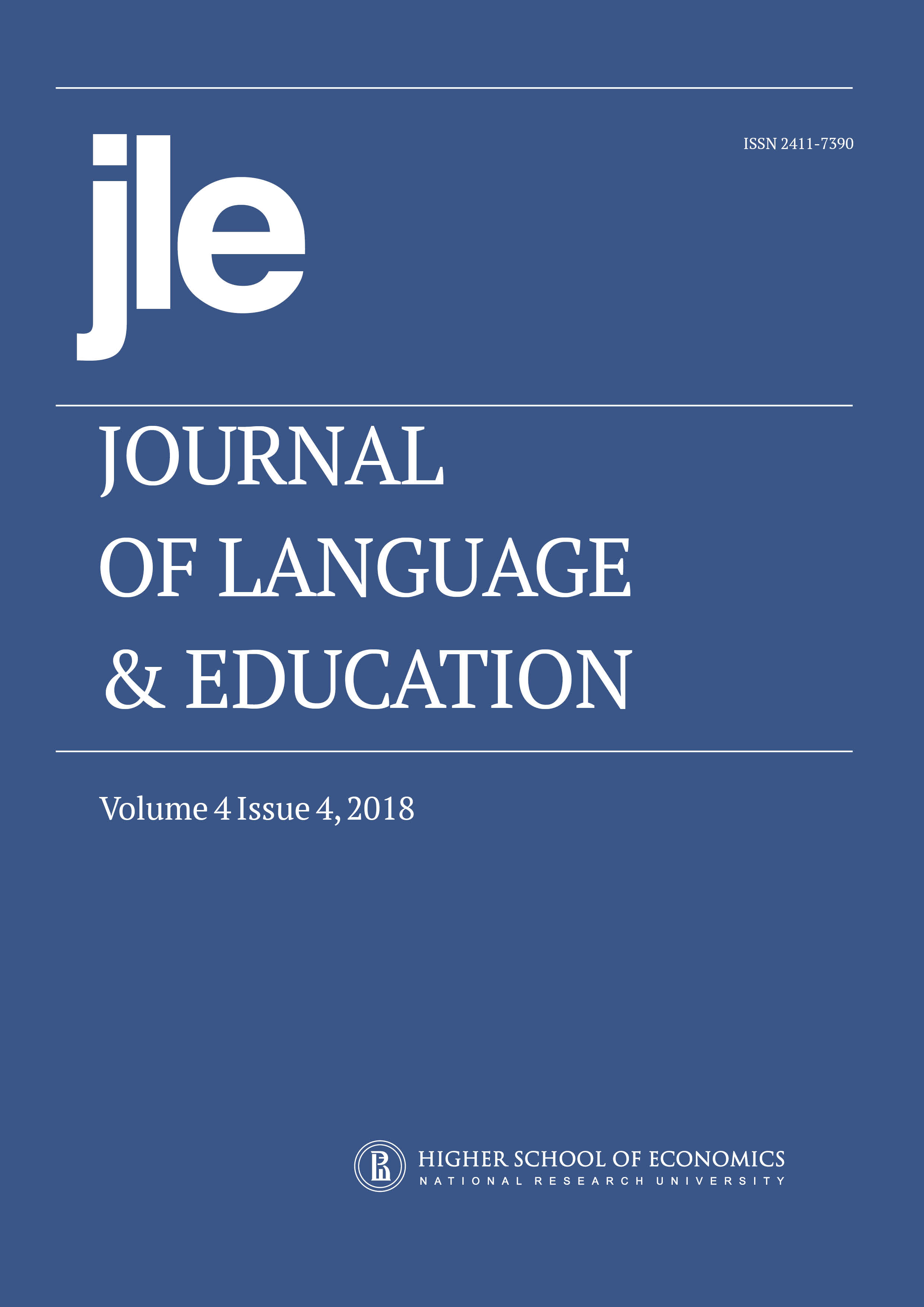 How to Cite
Baranovskaya, T., & Shaforostova, V. (2018). Learner Autonomy through Role Plays in English Language Teaching. Journal of Language and Education, 4(4), 8-19. https://doi.org/10.17323/2411-7390-2018-4-4-8-19
Copyright (c) 2018 National Research University Higher School of Economics
This work is licensed under a Creative Commons Attribution 4.0 International License.
Authors who publish with this journal agree to the Copyright Notice.