Citations and References: Guidelines on Literature Practices
Keywords:
citation, citation behaviour, citation bias, citation recommendation, literature practice, citation network, triangular citation, citation stacking, citation boosting
Abstract
Introduction. Citations of scholarly publications are considered an efficient measure of productivity of research and researchers. They are part of scholarly communication, driving the evolving knowledge in all disciplines. Citations form an integral part of literature practices of researchers. The latter are prone to deliberate or unconscious biases. One of the challenges all researchers face is to overcome or at least mitigate identified biases in citation. It may lead to distorting knowledge development in the least possible way.
Purpose. As the research of citations is on the rise, more theoretical background is being developed. The editors call the JLE readers attention to the Triangular Citations, with various relationships among publications formed by citations.
Results. Empirical studies are not unanimous in defining the features that affect citations most. Most researchers highlight a publication source as the most influential feature, with multi feature approach favoured by the academic community at large. Other features entail features relating to authors, journal, and publication itself. Moreover, there are varieties across the disciplines. The field of research of citation behaviour is only beginning to widen. The focus of such research is made on citation behaviour patterns, individual incentives behind the references and citations aligned with financial or reputation stimuli, and citations patterns linked to citation behaviour. Bias in citation threatens to distort knowledge and may evolve it subtly or obviously in a specific direction. Biases are not easy to deal with. In addition, values and mindsets vary across the countries and academic and scholarly communities that hinders efforts to overcome biases.
Сonclusion. The JLE editors sum up the best guidelines on improvements in publications that add to greater citations, with the high quality of articles as the key.
Downloads
Download data is not yet available.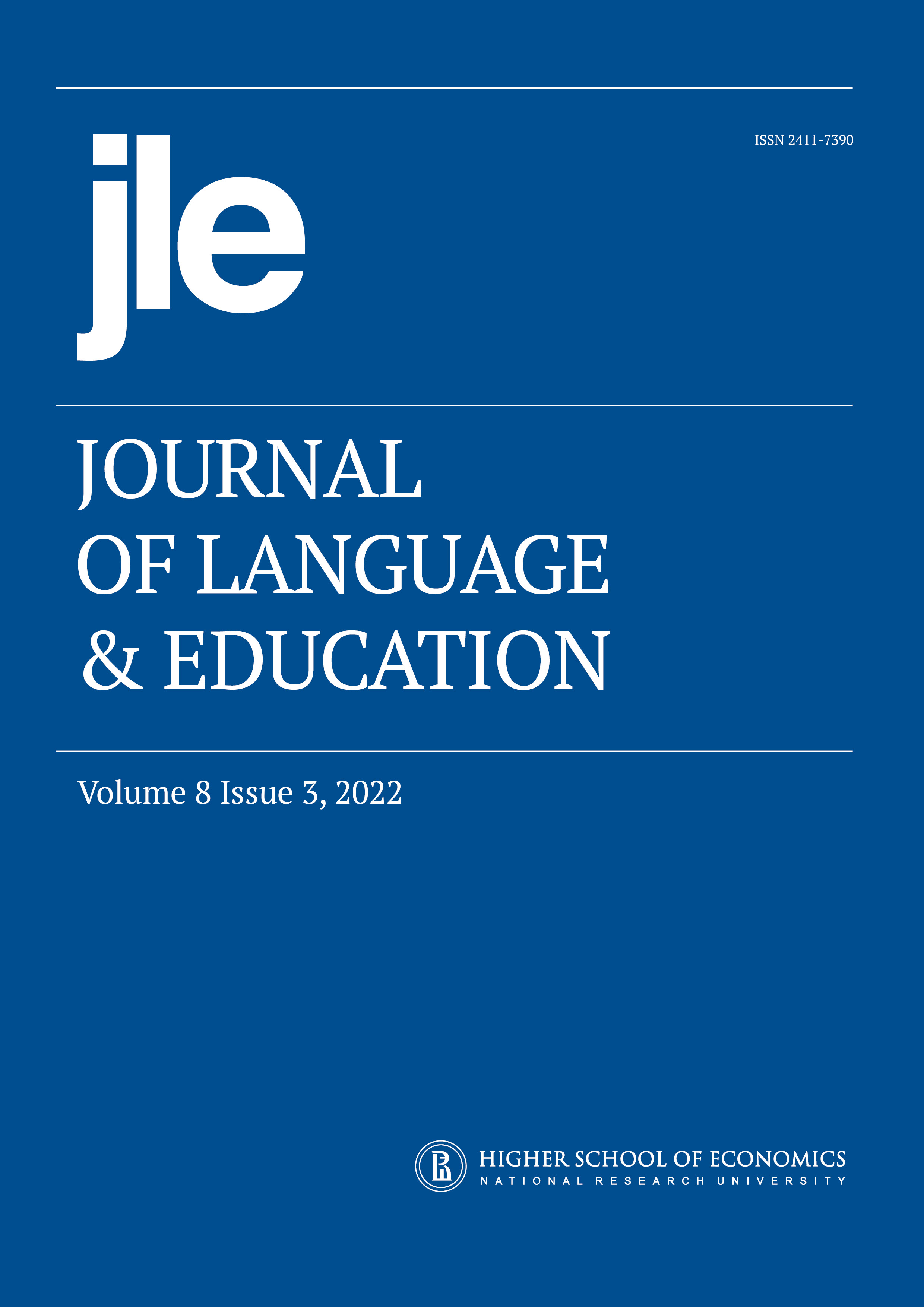 How to Cite
TikhonovaE., & RaitskayaL. (2022). Citations and References: Guidelines on Literature Practices. Journal of Language and Education, 8(3), 5-10. https://doi.org/10.17323/jle.2022.15960
Copyright (c) 2022 National Research University Higher School of Economics
This work is licensed under a Creative Commons Attribution 4.0 International License.
Authors who publish with this journal agree to the Copyright Notice.